Although he shames himself for not using an electric vehicle for lower carbon emissions, he has reached personal milestones for helping save the environment with First Balfour. Here, we will see how running became his passion and how it eventually ushered him towards leading the company's mission towards a decarbonized and regenerative future.
---
Vicente Leon M. de Lima II, or Macky as how many people know him by, is one of First Balfour's longtime employees. He joined First Balfour as the Head of Treasury in the early 2000s, was transferred to lead the Strategic and Business Planning Department in 2011, and has since been a driving force in the company. In 2006, then fellow co-worker Rome Momo introduced him to running. He eventually found himself fond of the sport and even started a blog about his running milestones under the nom de plume Bicolano Penguin. Macky shares, "I run to write. I write to run. In many ways, writing is a natural extension of running, or vice versa. With the help of a friend, I started writing the Bicolano Penguin blog to chronicle my running adventures and in so doing, be able to inspire others to enjoy the natural joy we call Runner's High." Since 2010, he has completed over 16 marathons and 28 ultramarathons.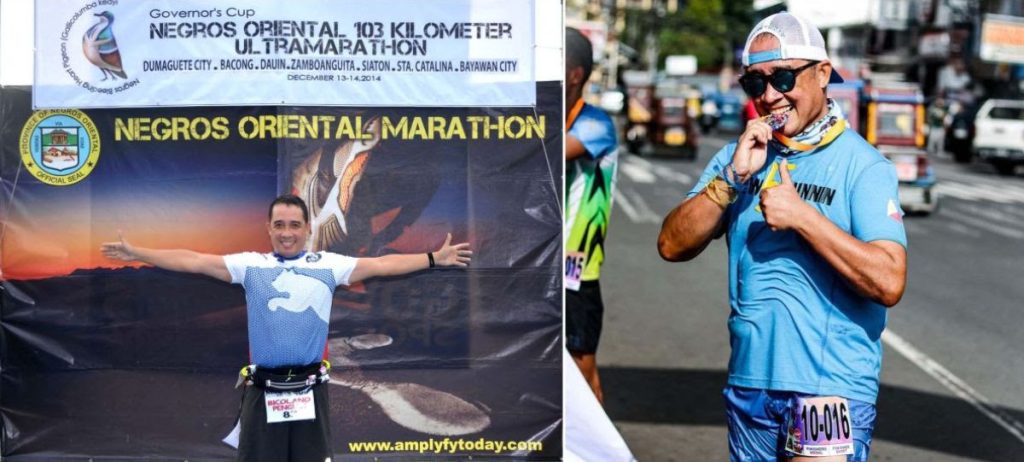 Along with having the many finisher medals he has accumulated over the years, running has also enabled Macky to grow a network of runners. In First Balfour, he was able to encourage employees young and old to try marathons through The Bull Runner (TBR) Dream Marathon. To date, there are 55 TBR Dream graduates from First Balfour.

One of the people he connected with through running was Cebuano runner Tony Galon who influenced him to do the 5-Pieces Daily Habit. The habit was simply picking up at least five pieces of trash you would come by while running. He has been religiously doing this habit in his daily runs and has even expanded it by encouraging a group of runners he formed called Row 5 to do it as well. This was just the start of his advocacy.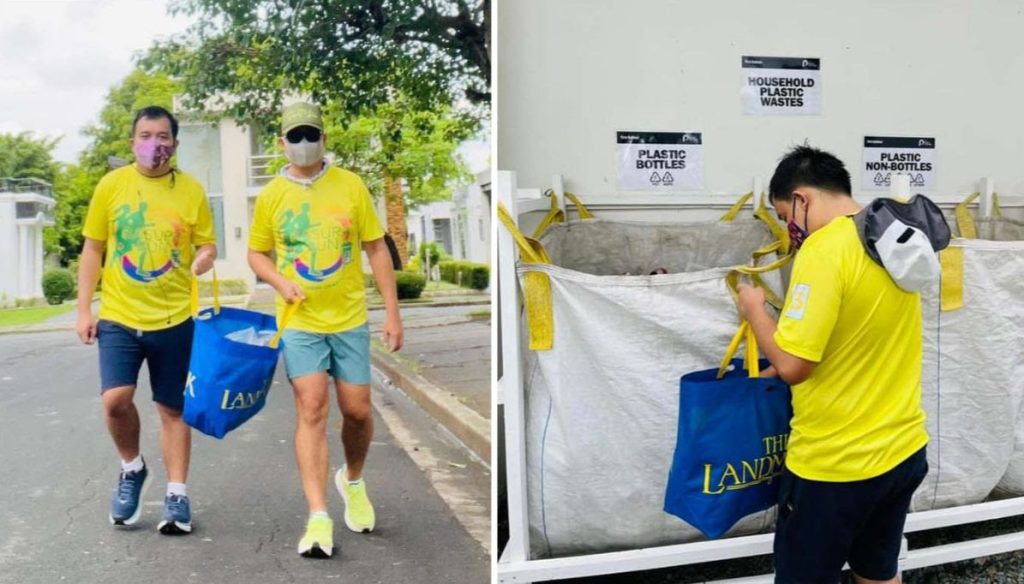 Caring for the environment came naturally to him so the challenge to scale up this advocacy presented itself with his recent appointment as the Head of the First Balfour Technical Working Group (TWG) for Sustainability. Tasked to convene twice a month to streamline the sustainability reporting process and discuss significant updates, the TWG is in charge of strengthening First Balfour's systems in capturing and analyzing environmental, social, governance (ESG) data; submitting the progress on targets committed to partner institutions (i.e. Net Zero Carbon Alliance, Council for Inclusive Capitalism); and leading First Balfour's mission-related activities.
While several sustainability initiatives and programs are already in place across the organization and its projects, he shares that he still has many plans for a green future with First Balfour. There are at least three environmental projects he hopes to fulfill. First on the list is shifting all vehicular transportation methods away from diesel and gasoline. At the moment, First Balfour's equipment hauling transport and business T1 Transport is offering electric vehicle shuttle services to its clientele. Soon enough, Macky hopes that employee transportations will also be electric.

Second on the list is expanding partnerships with like-minded organizations like The Plastic Flamingo so that plastic wastes are guaranteed to be disposed (or reduced/reused/recycled) properly. Along with members of the TWG, Macky also represents First Balfour to Energy Development Corporation's Net Zero Carbon Alliance (NZCA), a movement towards attaining net zero carbon emissions among businesses in the Philippines. Membership to these kinds of organizations forms part of the company's strategies to integrate decarbonization and regeneration into its business operations. Finally, last and most important on his list is finding ways to increase productivity. As Macky stated, "When we increase our productivity, we reduce our carbon emissions as well as our costs which in turn grow our profits. That's shared value—growing profits while doing the right thing for our employees, our owners, our suppliers, our country, and our planet."