First Balfour recently signed a memorandum of agreement (MOA) with The Plastic Flamingo (The PLAF) Philippines in the aim to support sustainable plastic waste management efforts and promote circular economy practices. Through this initiative, the First Balfour Head Office in Sucat, Paranaque City will serve as a private plastic waste collection hub—the newest addition to The PLAF's over 200 collection point partners across the country.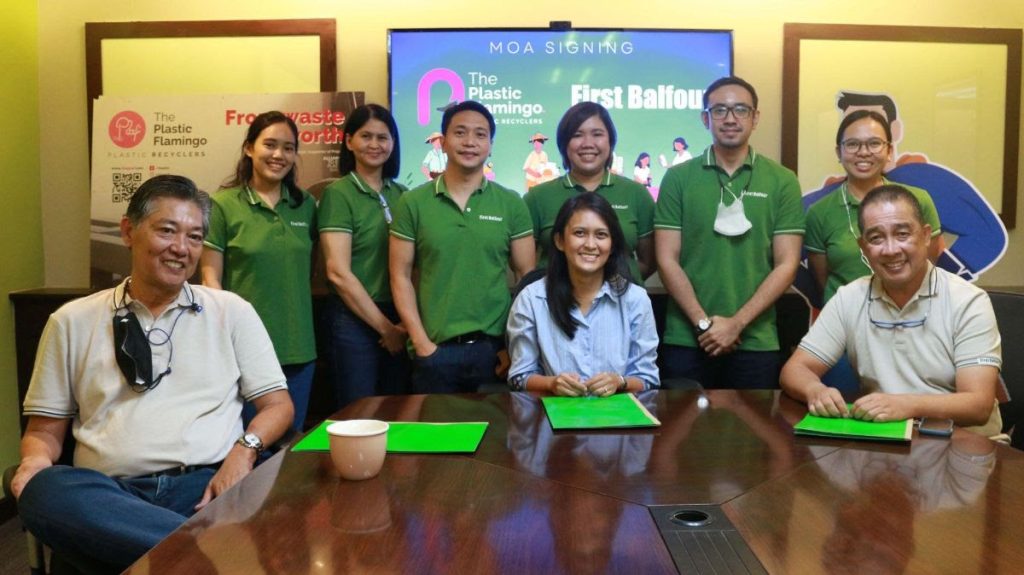 The new partnership forms part of the overall aim to level up and relaunch Zero Hero, an environmental campaign which began in 2016 challenging First Balfour employees to reduce their carbon footprint. Among the many former Zero Hero initiatives were the seven-day zero-waste lifestyle challenge, a Zero Waste Store aimed at pushing against single-use plastics, and the #StuffItChallenge's ecobricks which were used to build various WASH facilities.
Plastics collected in First Balfour's collection hub will be delivered to The PLAF's warehouse in Muntinlupa City where extrusion machines will heat and pressurize them into ecoboards, ecolumbers, or pellets. These can then be used for the construction of transitional shelters alongside other sustainable eco-products. This effort aims to help lessen plastic wastes most especially that the Philippines generates nearly three million metric tons of them each year with 20% sadly ending up in our oceans. More information on the types of plastics accepted as well as other donation instructions will be provided by HR-Employee Relations in the coming weeks.

Founded in 2018, The PLAF is a social enterprise whose mission is to end plastic pollution through the production of eco-materials and the conduct of webinars that raise awareness and promote recycling efforts. They currently have over 200 collection point partners and 16 public drop-off points for plastic waste.
First Balfour's concrete & aggregates (C&A) business, Torreverde Corp, similarly partnered with The PLAF through the donation of plastic wastes in the latter's warehouse in Muntinlupa City last May 25. A total of 17 staff and workers were able to collect 50 sacks of plastic wastes during a two-day collection activity in Brgy. Pinagbayanan and Brgy. Pina in Taysan, Batangas.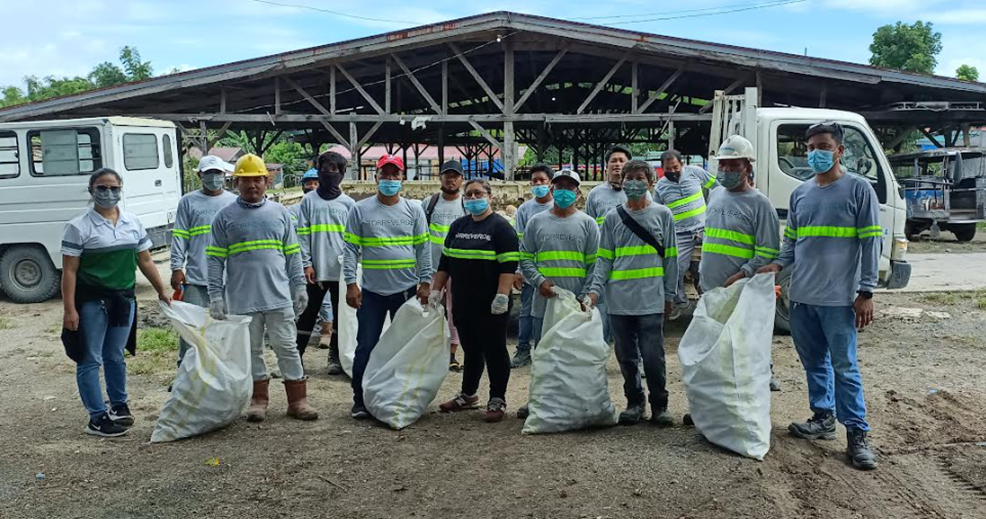 It was C&A General Manager (GM) Einstein Chiu who first connected with The PLAF in September 2021 in his concurrent role with the Corporate Planning Group of First Philippine Holdings (FPH). The initial discussions on possible partnership opportunities in support of FPH's decarbonization and regeneration efforts carried over to his role as C&A GM as he led the 'greening' initiatives for First Balfour's allied business. "Our business is generally perceived to have the most impact on the environment and while the necessity to support construction and development is there, we are pursuing efforts to minimize this impact by actively participating in environmental restoration and waste reduction programs—which apparently also aligns with the regulatory requirements in operating a quarry. We, however, will strive to go over and above the regulatory requirements. This plastic clean-up and donation drive is our little way of helping create a cleaner tomorrow for the generations to come," he shares.
This new partnership aligns with the company's commitment to helping the Philippines attain the UN's Sustainable Development Goals (SDG) particularly on SDG 12: Sustainable Consumption and Production. First Balfour along with its various allied businesses continue to partner with like-minded enterprises to live up to its mission of forging collaborative pathways towards a decarbonized and regenerative future.