Therma One Transport Corp (TOTC), the heavy equipment transport subsidiary of First Balfour, recently announced a partnership with Global Electric Transport (GET) Philippines, Inc. through the purchase of two units of its COMET electric vehicles (EV).
A virtual signing of the Purchase and Service Agreement between the organizations was held last Wednesday, 11 August 2021, formalizing their common goal of embracing solutions that support sustainability in their respective areas of operations.

COMET, which stands for Community Optimized Managed Electric Transport, is a fully electric-powered mini-bus with a 30-passenger capacity. Each unit has its own wifi and GPS tracking and can travel over 100 kilometers on a single charge. Equipped with a lithium iron phosphate battery with fast-charging technology, it can be fully charged in just 45 minutes. Approximately 40,000 kilograms of CO2 emissions are reduced per COMET per year.
TOTC will deploy the new units as employee shuttle service vehicles of its client First Philec located inside the First Philippine Industrial Park. As COMET employs a cashless system, passengers are required to download the GET PASS App, its mobile software application, to board the EV and pay for their ride. A QR code is generated through the app which will be scanned by the bus driver upon boarding and prior to disembarking from the vehicle.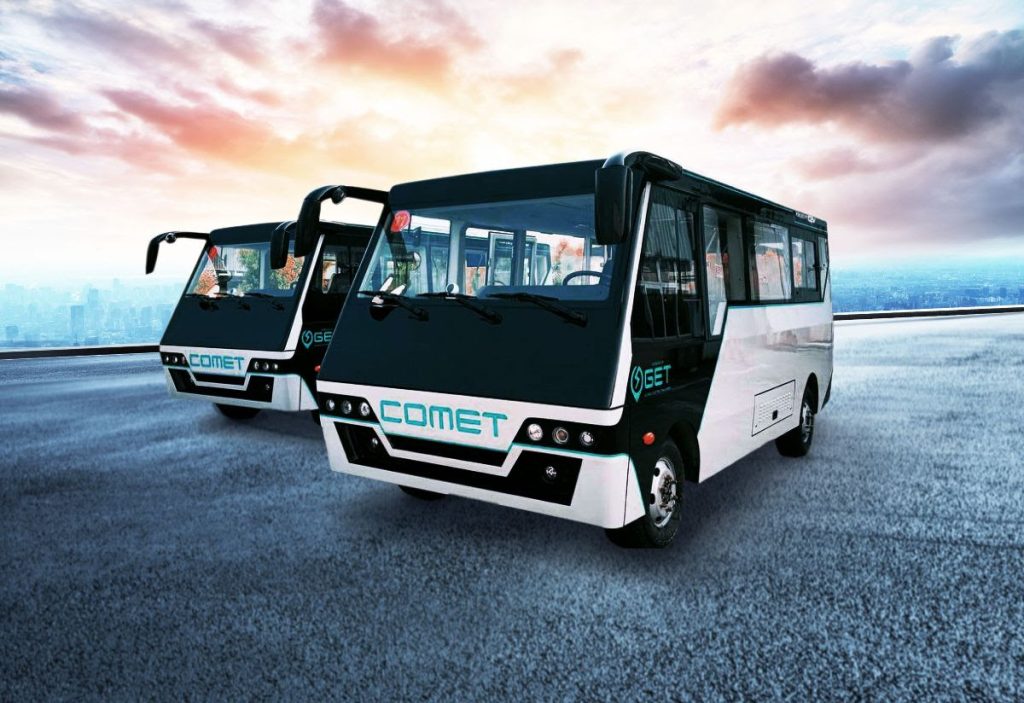 In his message, TOTC President Anthony Fernandez shared the various sustainability and green technology initiatives First Balfour has put in place across its facilities and allied businesses. "We have been integrating sustainability in our businesses and in how we operate. Because of First Balfour's equipment rental and transport business through T1 Rentals and Therma One Transport, we have been looking at investing in electric vehicles for service vehicles for some time now. We are very thankful we have finally crossed paths with GET Philippines. For us, this is the future," he ended.
Aside from owning the very first BERDE-certified facility in the Philippines, First Balfour has also introduced sustainable materials as alternatives to traditional construction materials in its project sites. Its equipment rental business, T1 Rentals, continues to make fleet efficiency gains by investing in greener equipment and employing GPS and telematics to analyze equipment performance. TOTC, meanwhile, has also implemented an incentive scheme for its truck drivers to improve fuel efficiency, enabling the company to save around 65,000 liters of fuel and 16% of annual fuel costs.
In his message, GET President Freddie Tinga shared "Partnering with the Lopez Group, an organization renowned for their priority in sustainable enterprise, is a huge milestone. We expect that we will be together at the forefront of what we believe is a changing of the guard in the transport and sustainability sector. As we have always said, our goal was not just to build a better vehicle, it has always been about helping to build a better world."
The new partnership with GET Philippines, whose goal is to provide non-polluting transport solutions, further solidifies First Balfour's direction towards its new mission of forging collaborative pathways for a decarbonized and regenerative future.