When you gather engineers in one room and ask them to build a bridge out of uncooked spaghetti, what do you get? A fantastic opportunity for teamwork, cutthroat competition, and loads of alaskahan (taunting and jeering)!
Leaders in attendance during the first face-to-face Leaders Conference (LeadCon) last December 14 in Somerset Alabang were asked to team up and build a sturdy spaghetti bridge with a span of 50 cm. Six different bridges were judged based on sturdiness, aesthetics, and the fastest time to complete. Sturdiness, which was 70% of the criteria, was determined by how many cans of beer the bridge can hold without breaking.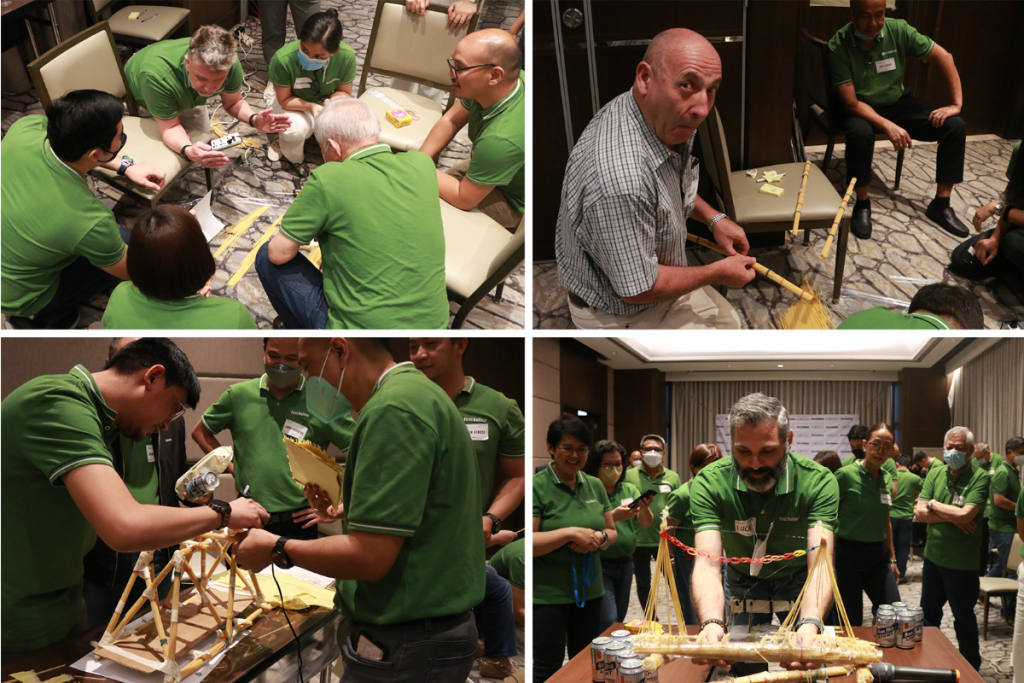 "It was so much fun to watch the teams and I think all the excitement was coming from finally getting to talk to each other in person after two consecutive years of joining LeadCons virtually," shares LeadCon Head Organizer Bibi Aquino. "Everyone was engaged and involved. Some even drew up designs, researched online, and scouted the progress of other teams," she added.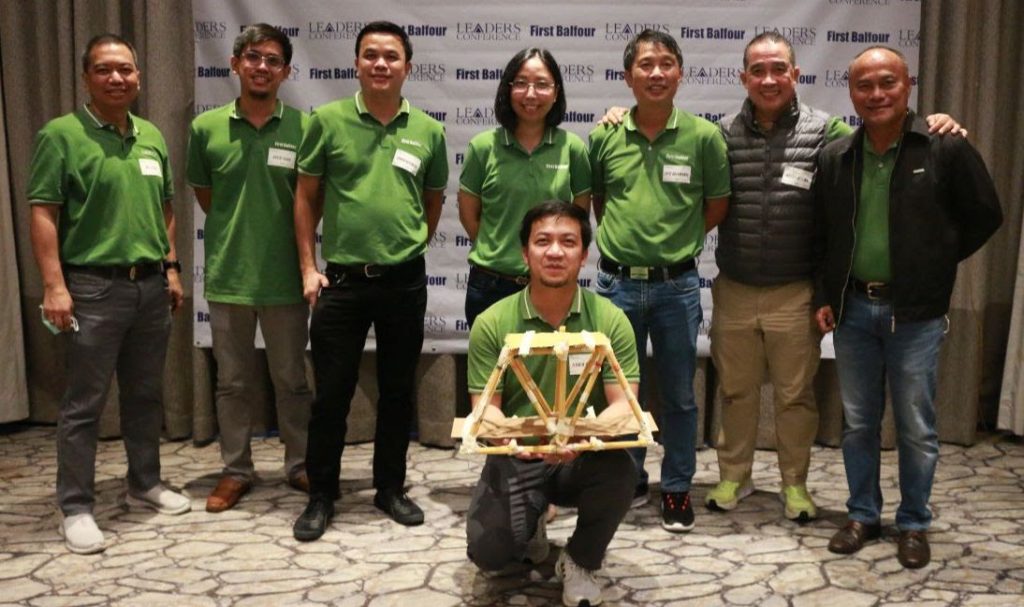 The spaghetti bridge engineering challenge served as a team-building activity following Aquino's presentation on culture where she discussed First Balfour's five culture themes and how the leaders can help develop culture champions. "I'd like to think that the success of the spaghetti challenge demonstrates First Balfour's #WinningCulture. We finish the work we put ourselves into and no one backs down from all the challenges," she highlighted.
Undoubtedly, this #WinningCulture has contributed to the company's 2022 performance in terms of financials, business development, safety, and quality goals. The past year has also witnessed significant project milestones including the record-time completion of the Mindanao 3 Binary Power Plant, the inauguration of the Cebu-Cordova Link Expressway and its global award from CEMEX, the award of PECCA for the Novaliches-Balara Aqueduct 4 among many others.
In terms of priorities for the coming year, Strategic Business Planning (SBP) Head Macky de Lima reported initiatives about growing the construction business, strengthening its allied businesses, investing in new businesses that support the mission, and most importantly, integrating decarbonization and regeneration across all its operations. As with the previous LeadCons, division heads and business development managers also presented division-specific updates on their current projects as well as their plans and initiatives for 2023.