The Cebu-Cordova Link Expressway (CCLEX) Project won first place in the infrastructure category of the Premio Obras CEMEX 2022 (CEMEX Building Award 2022) recently held at the Hyatt Regency Polanco in Mexico City. CCLEX was among the 26 international finalists from 10 other countries including Bosnia and Herzegovina, Croatia, Egypt, Spain, France, Jamaica, Mexico, Montenegro, Panama, and Poland.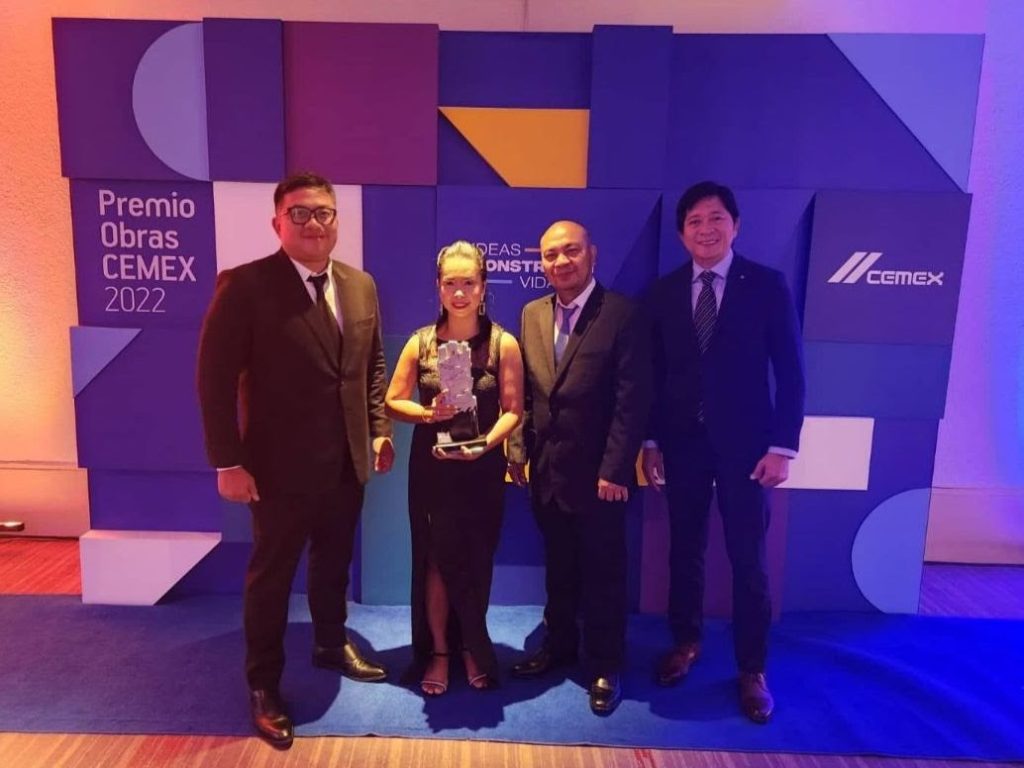 "We are very proud of this award. On behalf of the contractor, the Cebu Link Joint Venture particularly Acciona, DMCI, and First Balfour, and most especially the Filipino people, thank you very much," said Dublin when he accepted the award. "We would also like to extend our thanks to CEMEX Philippines for helping us through thick and thin, to the CEMEX board of directors, and the event organizers, thank you very much," he added. CEMEX Philippines, through its subsidiary APO Cement Corporation, was the exclusive cement supplier of CCLEX. Close to 70,000 metric tons of cement was used in the construction of the bridge.
The 8.9-kilometer bridge, now the country's longest bridge, was built by a joint venture between Spain-based Acciona Construccion, S.A., and Filipino firms First Balfour and DMCI. It opened to traffic in April 2022 and now connects mainland Cebu from Cebu City to Cordova town on Mactan Island.
International winners in the other categories include Chapel of the Earth in Chicxulub, Mexico (building), Presidents of Mexico in Mexico City (collective space), and Casa Tejocote in Querétaro, Mexico (residential housing). The jury, composed of renowned architects and engineers from Colombia, USA, Mexico, Panama, Puerto Rico and the Dominican Republic, evaluated the entries for their construction and architectural processes and solutions, as well as the incorporation of sustainable attributes and value creation.
Created by CEMEX in 1991, the CEMEX Building Award recognizes the best architecture and construction projects in an aim to develop a culture of continuous innovation in construction. Since opening its doors to the international community in 2004, it has established itself as one of the world's most important competitions in architecture and construction.