First Balfour's project in Burgos, Ilocos Norte received on 16 October 2021 a Safety Seal from the Department of Labor and Employment (DOLE), the first and only construction project to receive such in the whole Ilocos Norte region.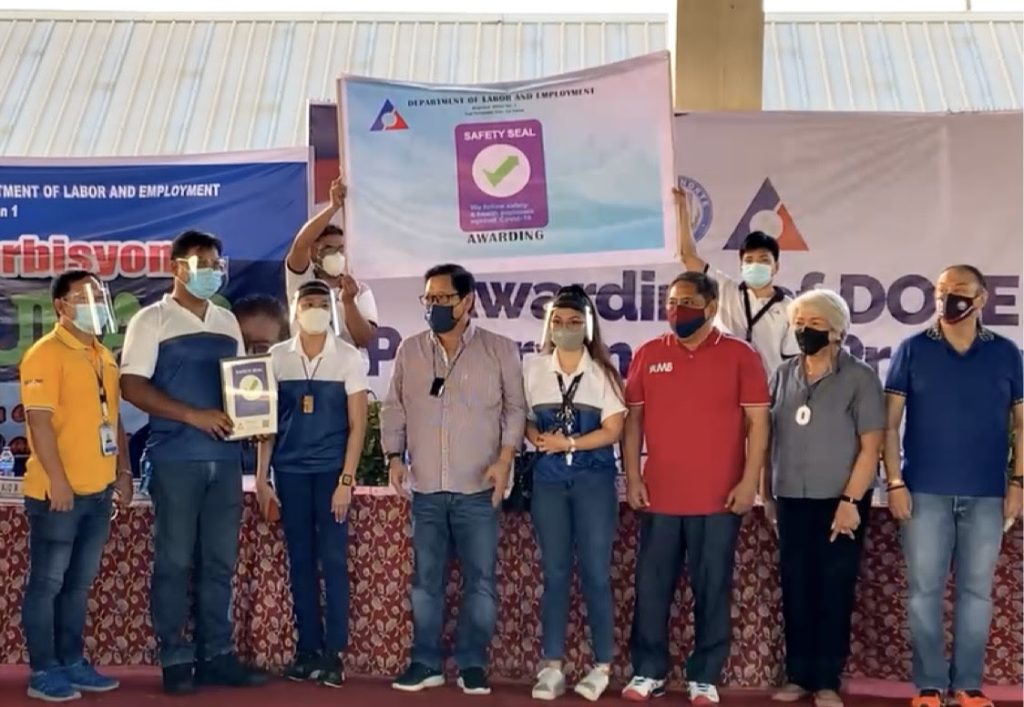 The Safety Seal Certification is a voluntary certification scheme that affirms that an establishment is compliant with the minimum public health standards set by the government and uses or integrates its contact tracing with StaySafe.ph.
The project site, which involves maintenance works for the 115 kV Burgos-Laoag Overhead Transmission Line, was inspected last October 1 against the checklist and sector-specific guidelines issued by the Inter-Agency Task Force for the Management of Emerging Infectious Diseases (IATF-EID). "I think one of the good points raised during the audit was the implementation of our Health Declaration Form which were required from them prior to visiting the site," shared Project-in-Charge Jaycy Aguite. "They said that was the first time they encountered such a measure from their many audits. That, along with our other protocols, show how serious First Balfour is when it comes to ensuring virus transmission is prevented, " he added.
Other control measures assessed were the implementation of a COVID-19 control and response protocol, presence of signage on COVID-19 safety measures, proper use of personal protective equipment on site, and frequent disinfection of stations and worksites, among many others.
Aguite also takes pride in leading a 53-person project team whose members are mostly fully-vaccinated. "I think 94% of the team have already completed their vaccinations. The rest are just waiting for their second dose from the LGU. We'll be 100% fully-vaccinated in no time."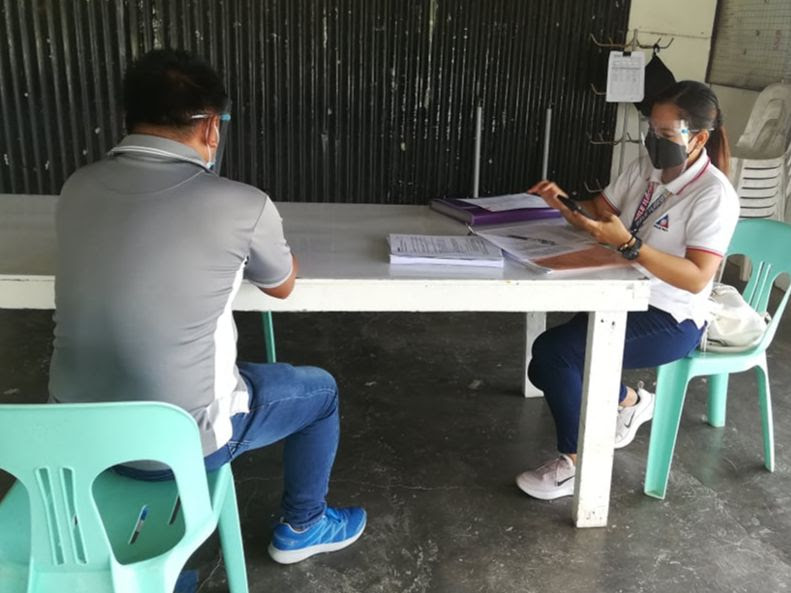 DOLE issues the Safety Seal for manufacturing, construction sites, utilities, information and communication companies, and warehouses. Aside from the Burgos Project, the Cebu Cordova Link Expressway (CCLEX) Project was also the first construction project awarded with a DOLE Safety Seal in Central Visayas in June 2021.
As of this writing, Burgos and CCLEX are just two of the 49 construction sites awarded with a Safety Seal Certification across the country.