In celebration of the International Drone Day happening every first Saturday of May, we are bringing into focus a gadget that gained popularity for recreational use but quickly evolved into a groundbreaking tool used in various industries—the drone.
The emerging uses of drones in construction
A drone is a remote-controlled or autonomous unmanned aerial vehicle (UAV). Most drones are equipped with high-quality cameras for taking images and videos and have since been most commonly used as a recording or monitoring device. They have been increasingly used in various industries and the construction industry is no exception. Engineering and construction companies have been turning to drones to improve efficiency and safety and First Balfour is one of the first local construction companies that embraced this technology as early as 2014.

Drones have significant benefits in construction operations including improved monitoring, progress reporting, and even photogrammetry. In 2018, our Technical Services Department (TSD) conducted a drone survey of a project in Batangas concurrent with ground surveyors. What they found out was that the volume of earthworks based on both the drone and ground surveys were almost the same.
A different kind of pilot
First Balfour has a team of drone pilots licensed by the Civil Aviation Authority of the Philippines (CAAP): Franceso "Cesco" Angga (Corporate Communications), Emil Teodoro (East Bay Water Treatment Plant), and Marcos "McCoy" Viñas (TSD). They are part of the 24 drone operators currently stationed in our projects across Metro Manila, Southern Luzon, Eastern and Central Visayas, and the Bicol region.
McCoy, a geodetic engineer, shares that he saw the potential of drones early on. "I learned about drones as part of our curriculum in college. We were taught that these innovative tools can be extremely useful in aerial photogrammetry and remote sensing, both of which are essential for geodetic surveying and mapping," he shared.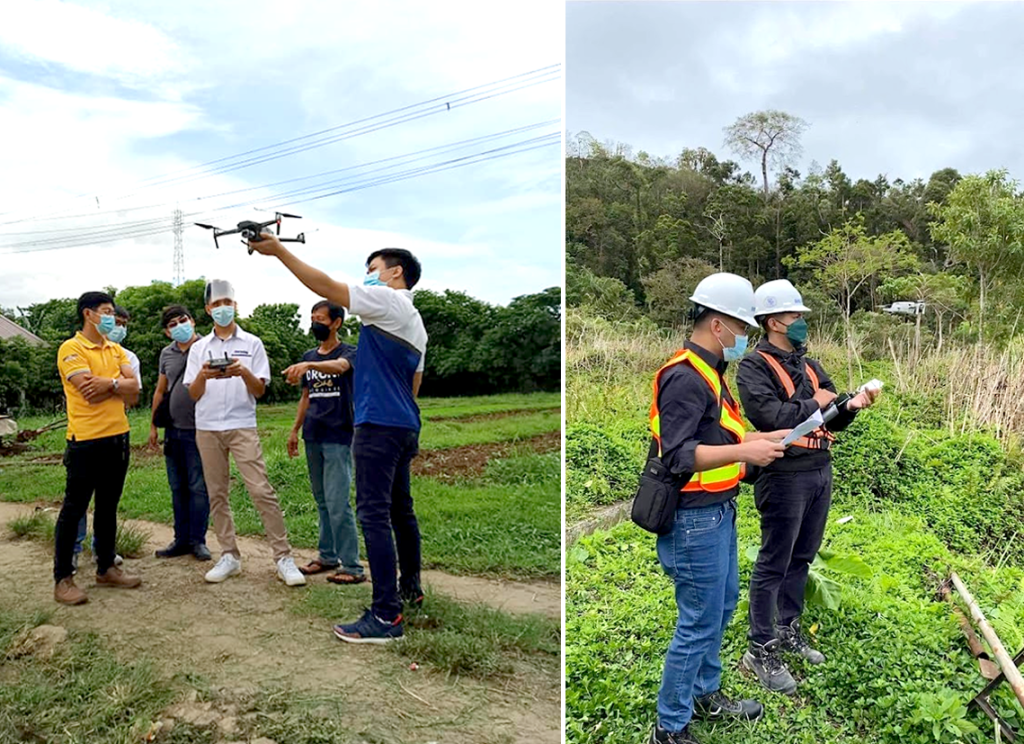 "Seeing an aerial view of a project gives our operations teams a better perspective and opportunities to monitor progress and maybe spot risks and other potential concerns," added Cesco who is often deployed to take progress videos of our St. Luke's Pivot Building project and our Torreverde site in Taysan, Batangas.
Similar to flying a manned aircraft, operating a drone requires a high level of skill most especially that drones are at a point of technological advancement where updates and upgrades are available every year. When asked about drone maneuvering, Emil reiterates the most important thing to keep in mind, "Like being a good car driver, being a good drone pilot is not just about how far or how high or how fast can you fly your drone, but really on the pilot's ability to operate the drone smoothly and safely."

Akin to aircraft pilots, Cesco, Emil, and McCoy conduct pre-flight measures to ensure flying a drone in the area is completely safe for the surrounding environment including individuals and fauna. This checklist includes making sure the take off and landing points are clear and unobstructed, the surroundings and flight altitude do not have risks for impact, and drone signals are strong.
Future mavericks
There is no doubt that drones and other UAVs will be used much more often in the future. In 2022 alone, the global commercial drone market was at a whopping USD 29.9 billion, with compound annual growth rates estimated at around 40%. As uses for drones increase, an increase in the demand for skilled drone pilots is also highly likely to happen.
When asked about the advice they would give to aspiring pilots, Emil shared, "Do not buy an expensive unit! That's the common mistake I am seeing from aspiring drone pilots. Start small with a budget-friendly drone to learn the basics." On flight operations, Cesco added, "Be brave. If you start to panic mid-flight, you won't be able to think clearly." McCoy also said, "If you're thinking of becoming a licensed drone pilot in the Philippines, start by checking out CAAP regulations. It's also important to practice flying regularly to get the hang of it and build up your skills."
---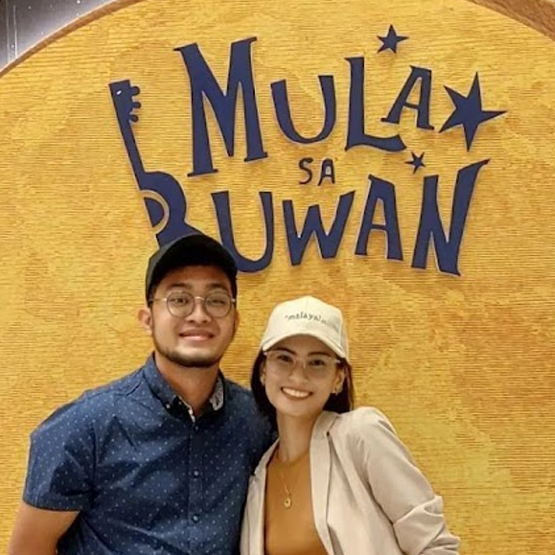 Cesco graduated with a degree in Communication and Media Studies from San Beda College Alabang. Aside from being Corp Comm's all-around media guy, he also dabbles in events and livestreaming. Always updated with the local music scene, he often joins concerts and gigs after work with longtime girlfriend Alex. He collects funko pops and is planning to get his 8th tattoo.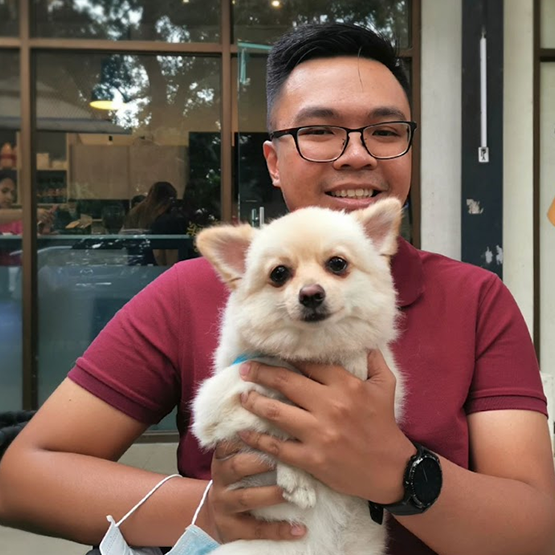 Aside from being a licensed drone pilot, Emil is also a licensed civil engineer passing the boards shortly after graduating cum laude from the UP Diliman. True to his nature of being a pilot and engineer, Emil enjoys exploring gadgets and playing simulation games. He is also fond of traveling, cars, and bonding with his six fur babies at home. In the photo is Emil with his pomeranian Oblak.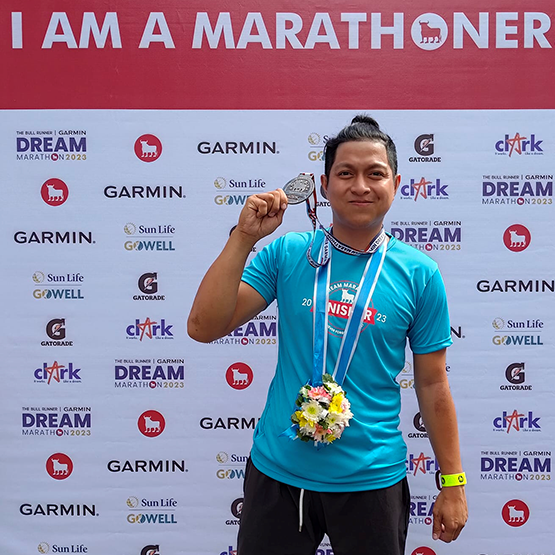 McCoy also graduated from UP Diliman, holding a Bachelor's Degree in Geodetic Engineering. He had his internship with First Balfour in 2016, became a licensed geodetic engineer in 2018, and was hired in 2019. An adrenaline junkie, McCoy enjoys motorcycling and playing badminton. He has also made recording song covers a pastime.