by Philstar.com
MANILA, Philippines — The tunnel boring machine (TBM) for Manila Water's Novaliches-Balara Aqueduct 4 (NBAQ4) project has arrived on site in Quezon City. The TBM will be used to build a 7.3-kilometer underground aqueduct passing under Commonwealth Avenue – a first time in the Philippines a TBM will be used in an urban setting.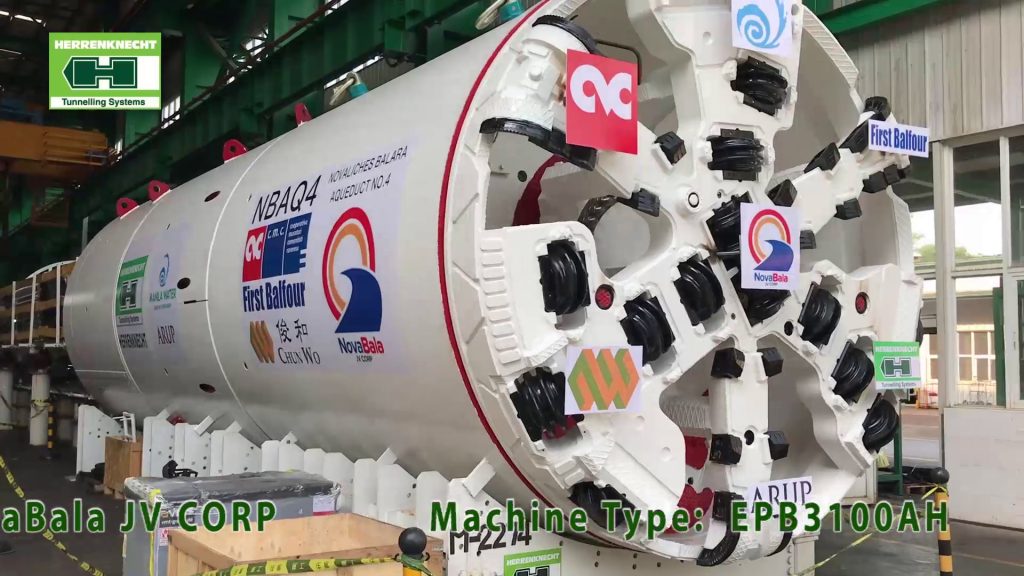 Designed and manufactured by German company Herrenknecht AG, the machine weighs 266 tons, has a cutting diameter of 3.8 meters, and is 113 meters long. Upon assembly, engineering, procurement, and construction (EPC) contractor NovaBala JV Corp. is set to begin works on its launch shaft in Brgy. Old Balara.
The NBAQ4 project, one of the largest and most important infrastructure projects Manila Water has undertaken to date, is part of their improvement and expansion initiatives in the East Concession Area in coordination with the Metropolitan Waterworks and Sewerage System. Once completed and commissioned in 2021, the new aqueduct will be capable of delivering 1,000 million liters per day to the treatment plants, ensuring the reliability and security of its raw water transmission system. The new aqueduct will also enable the sequential temporary service suspension of the existing aqueducts for inspection, assessment and subsequent rehabilitation. The three existing aqueducts, built in 1929, 1956 and 1968, respectively, are already nearing, if not already exceeding, the service life of 50 years for concrete structures and therefore are in need of assessment and rehabilitation.
NovaBala JV Corp, composed of CMC di Ravenna (Italy), First Balfour Inc. (Philippines) and Chun Wo Engineering (Hong Kong), signed the design-and-build contract in August 2017.