The Novaliches-Balara Aqueduct 4 (NBAQ4) Project – Manila Water's largest water supply infrastructure project to date – continues to move forward, with the tunnel boring machine (TBM) Dalisay having started its journey. The ceremonial push-button signaling the start of tunneling was held during the celebration of the project's recent one million safety milestone on 24 January 2020.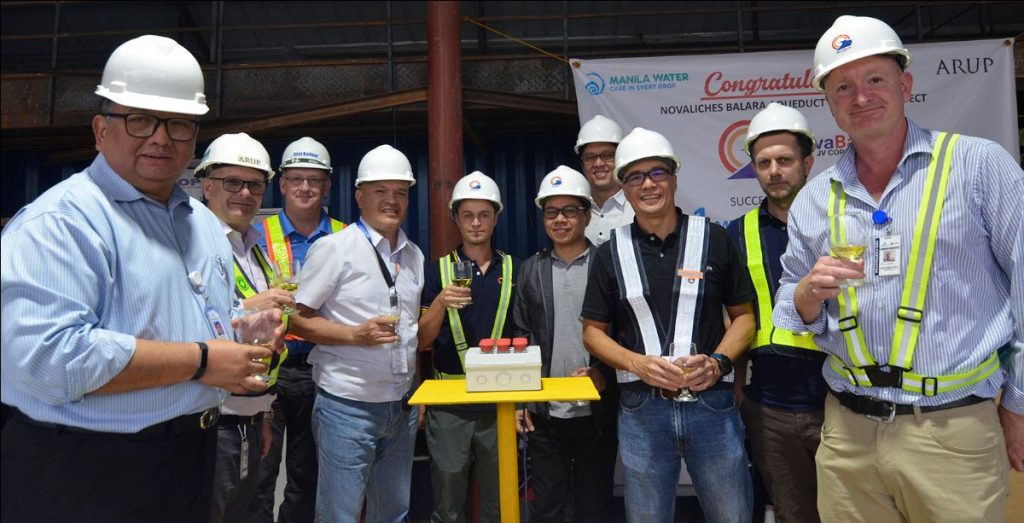 Named after a Filipino word whose meaning relates to purity and cleanliness, TBM Dalisay has now progressed approximately 65 meters towards the tunnel entrance in Brgy. Old Balara, already installing more than 50 rings that form the walls of the tunnel. Each tunnel ring comprises six concrete segments (pictured below) and the aqueduct project will use more than 37,000 segments in its construction.
Since the 1500s, it has been a tradition to name TBMs after women as a sign of good luck for the project ahead. History shows that workers looked to Saint Barbara, the patron saint for military engineers, miners, and others who work underground, for protection. Other famous TBMs include Lady Bird who dug Washington, DC's 13-mile sewer tunnel and the world's largest TBM Big Bertha.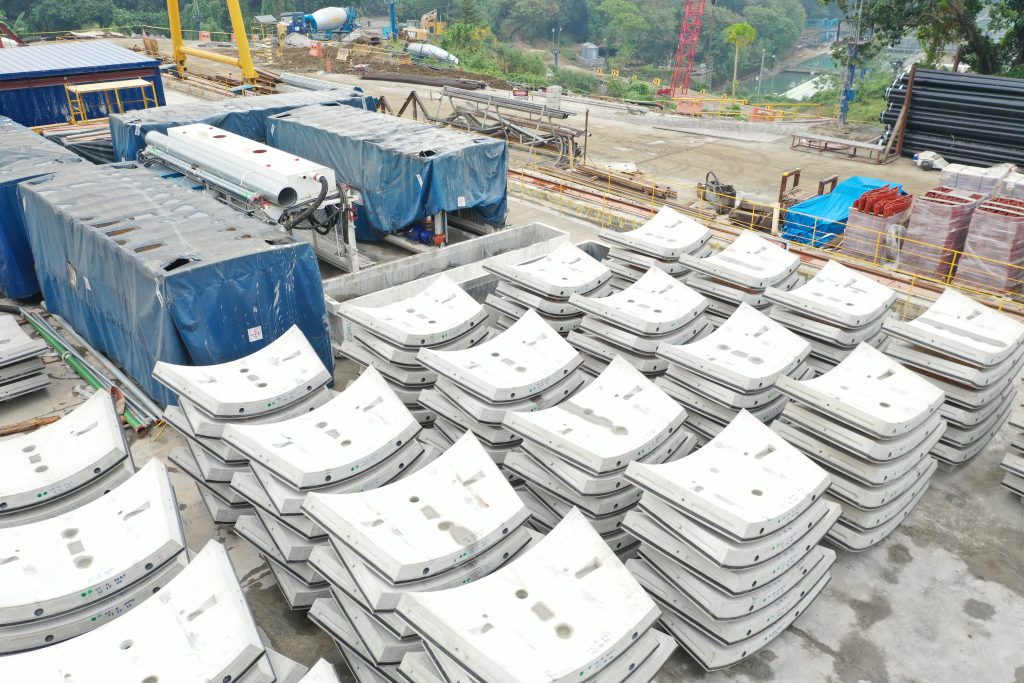 TBM Dalisay weighs 266 tons, has a cutting diameter of 3.8 meters, and is 113 meters long. Designed and manufactured by Herrenknecht AG of Germany, she arrived on site in September 2018. TBM Dalisay will be used to build a 7.3-kilometer underground aqueduct passing under Commonwealth Avenue – a first time in the Philippines for a TBM being used in an urban setting.
Awarded in August 2017, NBAQ4 will rehabilitate Manila Water's three existing aqueducts built as early as the 1930s therefore enabling the utility company to secure reliable water supply. Once completed and commissioned in 2022, the new aqueduct will be capable of delivering 1,000 million liters of water per day from La Mesa Reservoir to the Balara treatment plants.
NovaBala JV Corp, composed of CMC di Ravenna (Italy), First Balfour (Philippines) and Chun Wo Engineering (Hong Kong), signed the design-and-build contract in August 2017.