In its effort to continuously improve its customer service, T1 Rentals recently developed a customer satisfaction survey portal accessible thru its official website.
The new Rate our Service page offers a means for customers to provide feedback for each equipment rental engagement, the insights of which will be used to further improve its processes and provide the best equipment rental service experience possible to its clients.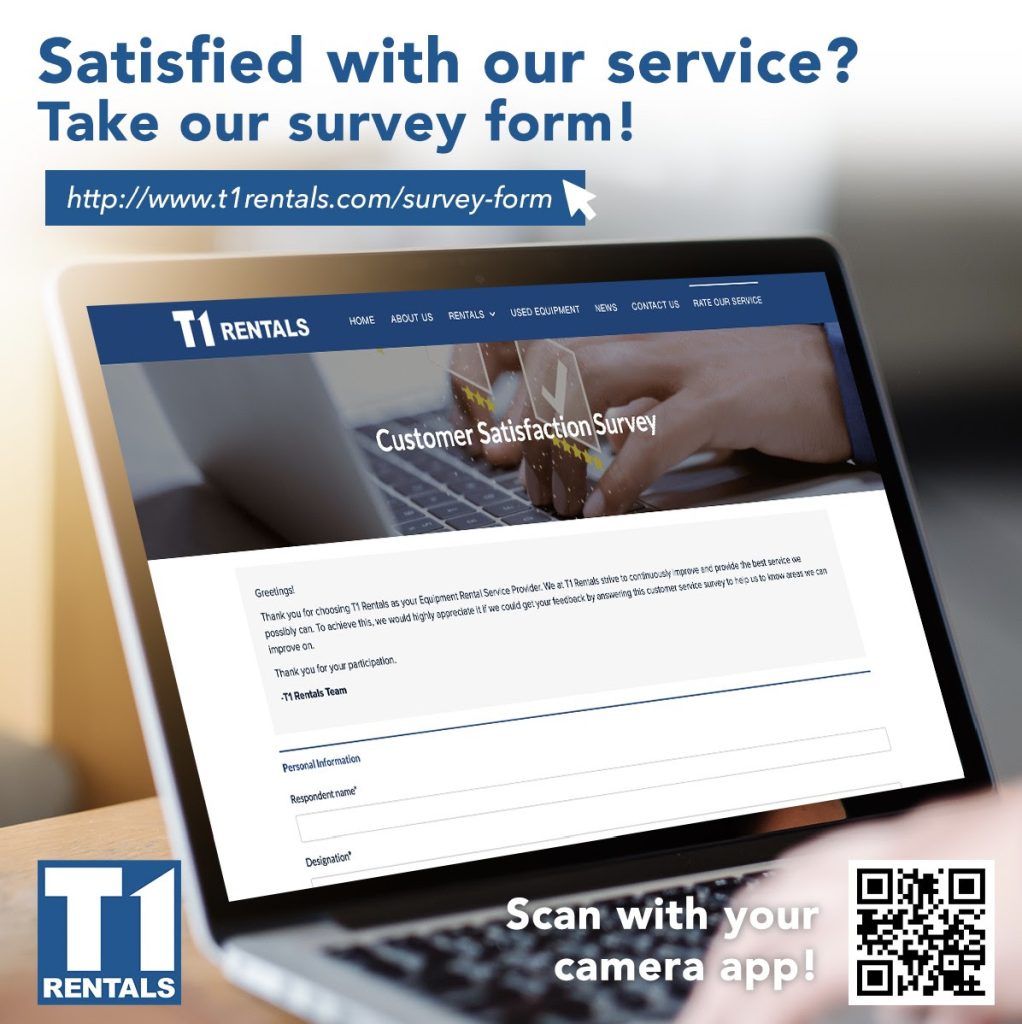 The platform is designed to provide customers old and new a channel to rate and give feedback on the T1 Rentals account representative assisting them, the operations and maintenance teams handling their project, the implementation of quality, environment, safety, and health protocols on site, and their overall experience and ease of working with T1 Rentals.
Explaining the importance for such a platform, T1 Rentals Marketing Head Kevin Buenaseda shared, "It was created to ensure we are able to hear clear and honest feedback from our valued customers. More importantly, this new website page gives them an easy and user-friendly interface, enabling them to send their feedback with their smart phones." He added, "All feedback will be directly received by our management teams including our Quality Management Team, National Sales, as well as the individual Branch Heads who are all able to decisively attend to customer concerns."
In line with the equipment rental division's recent ISO 9001 certification, the new portal is a key initiative highlighting its commitment to continuous improvement and customer intimacy.