SDG 8: Decent Work and Economic Growth is the eighth Sustainable Development Goal (SDG) adopted by the United Nations. It aims to promote inclusive and sustainable economic growth, full and productive employment, and decent work for all. Ultimately, the goal of SDG 8 is to improve working conditions, job security, and access to social protection for all workers, regardless of their gender or age.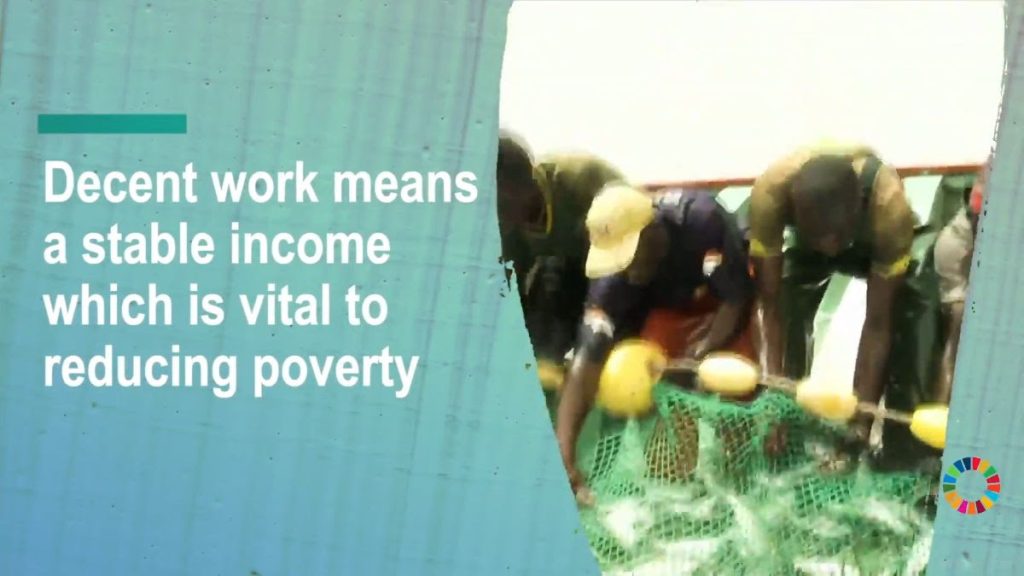 The growth and well-being of employees are central to the success of any organization. But unlike in other industries where success largely relies on having the best set of equipment or hardware, success in construction companies is primarily driven by having the most important resource: its people.
In the details
Over the years, First Balfour has seen an exponential growth in its manpower numbers. The number of its core business employees (CBEs)—employees critical to business operations—was only 220 in 2010 compared to 786 by end-2022. Its skilled manpower numbers of 1,400 half a decade ago is forecasted to triple to almost 4,300 by 2026.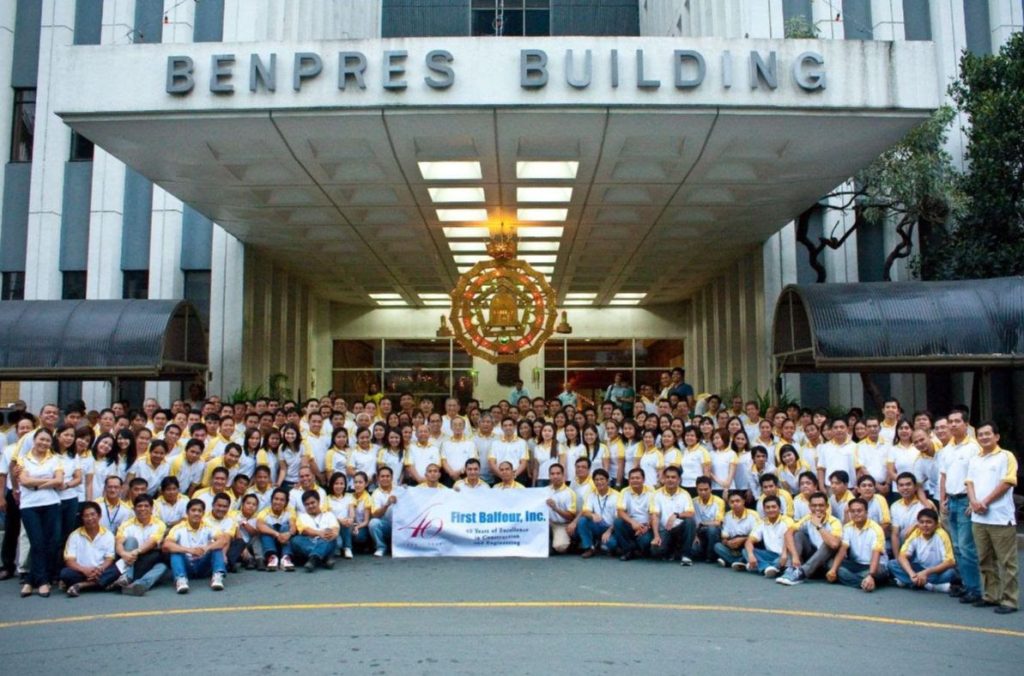 Through its portfolio of projects spread across the country, First Balfour contributes to boosting local trade in its areas of operations by purchasing materials from local suppliers or manufacturers. In terms of employment, it prioritizes hiring employees hailing from the communities where it operates by positioning hiring hubs around the country. As of end-2022, 84% of its skilled manpower base is located in Bicol (32%), Batangas (29%), and Leyte (23%) while the rest are in other parts of the country.
Enduring commitment
In the latest SDG Report released in July 2022, results showed that the COVID-19 outbreak has caused a severe economic downturn, undoing previous advancements towards ensuring adequate employment opportunities for everyone. Despite the global economy showing signs of improvement in 2021 and a reduction in joblessness, the recovery remains uncertain and unstable. Fortunately for First Balfour, recruitment and talent acquisition activities continued throughout the pandemic given that the construction market has a vital role in the post-pandemic recovery of our communities and economies.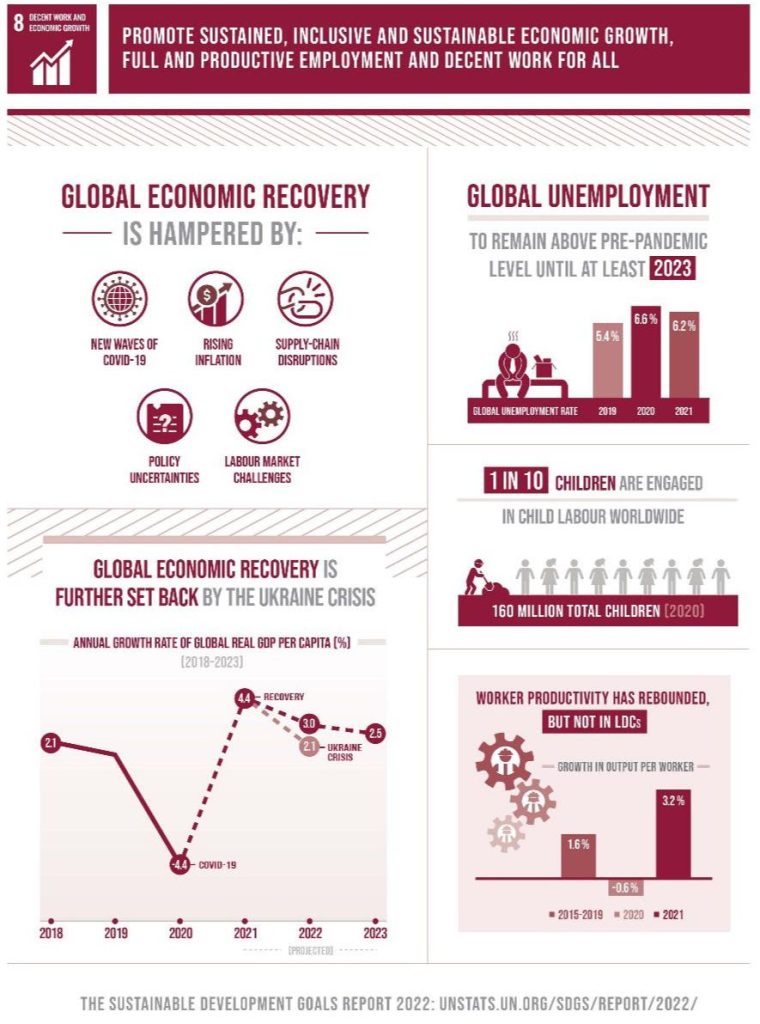 In the same report, it was seen that the youth were one of the most vulnerable and impacted groups, with approximately 20 million not in education, employment, or training (NEET). Thankfully, even during the pandemic, First Balfour was able to continue its technical-vocational (techvoc) training program and hire graduates specifically for its geothermal power plant projects in Bicol Region. (See: Techvoc Training Launched for Bacman Communities)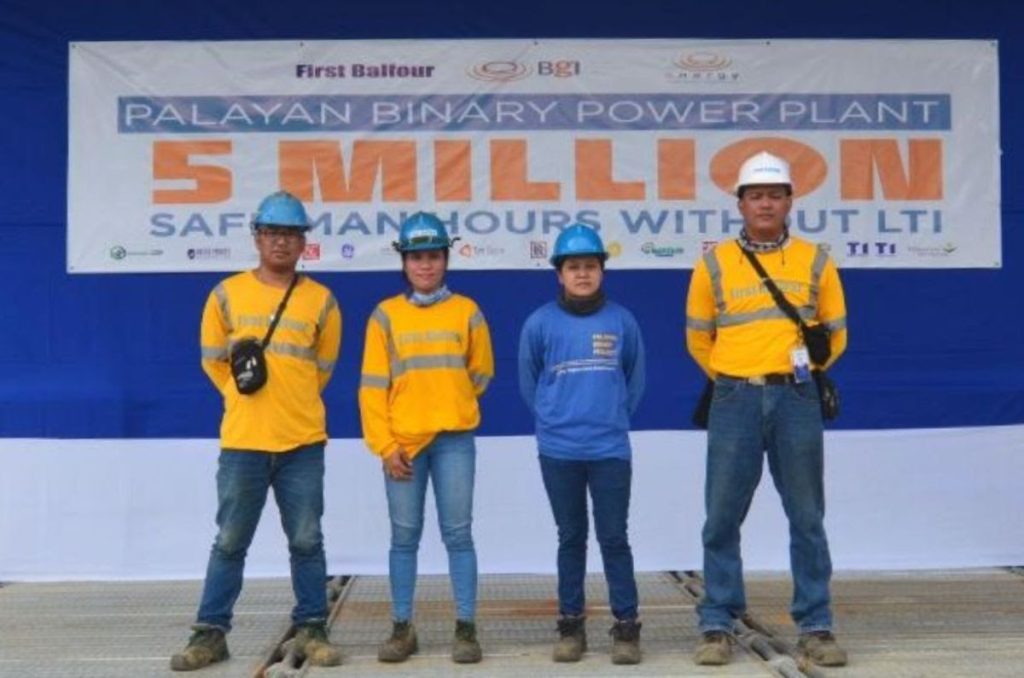 Scaffolder Jon-jon Lasala, speaking on behalf of his fellow KEITECH graduates, shared, "Sa panahon ngayon, mahirap po maghanap ng trabaho kaya di na po kami nag-atubili i-grab na po yung opportunity para makapasok. Nung nakapasok po kami, nag-enjoy po kami. Kaya ngayon, na-absorb po kami ni First Balfour, nakapagtrabaho po kami." (It is difficult to land a job nowadays so when presented with the opportunity, we did not hesitate to try and enroll [in KEITECH]. We had fun when we got in and now, we are already working for First Balfour.)
Rooted in the culture
Apart from providing better means of employment, First Balfour also prioritizes employee welfare and wellness—one of the seven Lopez Values dedicated to the concept of employees having a healthy mind and body.
The company's adherence to world-class safety practices is proven by its ISO 14001 Environmental Management System and OHSAS 18001 Occupational Health and Safety Management System certifications which it has proudly maintained for 20 years. (See: First Balfour achieves 20 years of triple ISO certification) A testament to this safety and health commitment is the achievement of a number of safety milestones across its operations. As of April 2023, the company's overall safe man hours is already over 18 million.
Furthermore, First Balfour has also set initiatives to create a safer space through policies surrounding conduct, human rights, and mental health. Recognizing the anxiety brought about by pandemic-related disruptions, it partnered with well-being organization MindNation in 2021 to support the mental welfare of its employees. Since its launch, a total of 147 sessions have been conducted including expert consultations, data-driven webinars, and other valuable resources.
This people-focused culture has been a clear indicator that First Balfour's best investment is its people. In recognition of its efforts, the company remains to be the first and only Investors in People (IIP) Gold-accredited construction firm in the country, an accolade it has proudly worn since receiving the standard accreditation in 2010. (See: First Balfour Achieves Investors in People Gold Accreditation) More importantly, this sustainable differentiating capability allows First Balfour to realize its vision of nation-building and live up to its mission towards decarbonization and regeneration.
SDG 8 (Decent Work and Economic Growth) is one of the five Priority SDGs of First Balfour including SDG 5 (Gender Equality), SDG 6 (Clean Water and Sanitation), SDG 9 (Industry, Innovation, and Infrastructure), and SDG 12 (Responsible Consumption and Production). This and other sustainability strategies are being cascaded across the whole organization in the aim to embed its mission to forge collaborative pathways for a decarbonized and regenerative future.