The Palayan Binary Power Plant (PBPP) Project Management Team (PMT) reached a monumental five million safe man hours without lost time incident (LTI), the highest number of safe man hours recorded by an ongoing project in recent years. An event celebrating this milestone was held within the Balance of Plant (BOP) works site last 23 March 2023.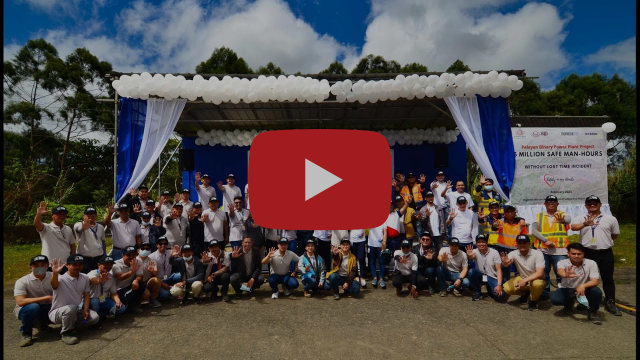 Record-breaking
Aside from being the first project to reach this milestone in recent years, the achievement serves as a personal career highlight to both its Project Manager Alfredo "Jun" S. Maninang, Jr. and Environment, Safety, and Health (ESH) Lead Paquito "Kit" Kong. "In my whole 13-year career in First Balfour, this is the first time I have experienced being with a project that reached this much safe man hours. My previous projects only had around two or three million," shares Maninang.
Beginning operations in January 2021, the project is targeted for completion by the second quarter of 2023. A little over a thousand workers were hired for PBPP, of which approximately around 800 hail from First Balfour.
The celebration began with a Thanksgiving Mass and a short program attended by representatives from its client Energy Development Corporation (EDC), the First Balfour PMT, its skilled workers, and subcontractors.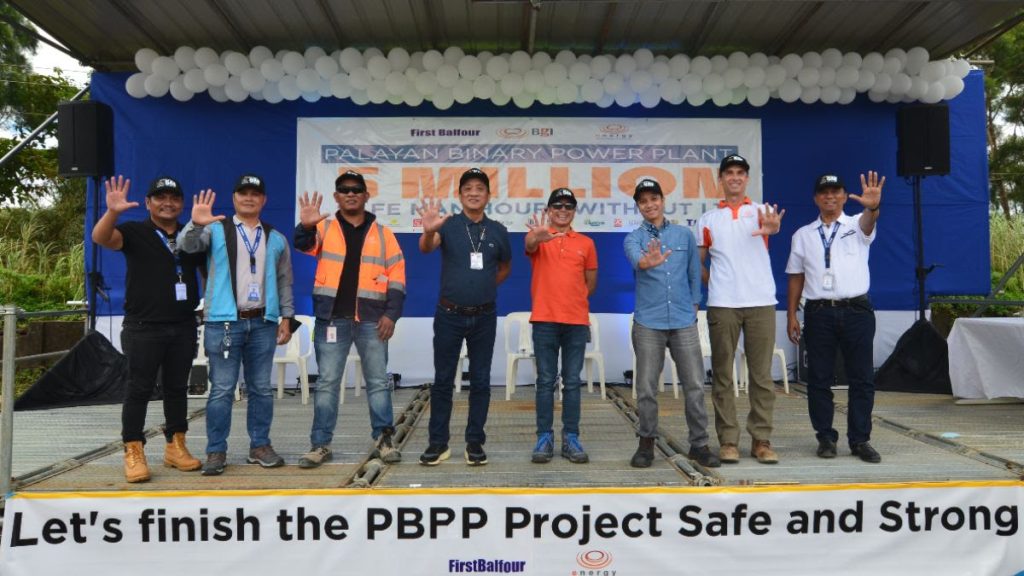 Breeding a safety culture
On the reinforcement of a safety culture within the site, Maninang shares, "We made sure to roll out and enforce First Balfour's Code of Conduct. And to make sure it is implemented, we convened a Palayan Code of Conduct Committee."
He also shared that there had been challenges in the implementation of standard safety practices, most especially for new hires. "We have many workers who come from companies which do not give much value for safety and this obviously reflects on their behaviors and practices upon their arrival," Maninang shared. "Prior to joining First Balfour in 2010, I was with a firm where safety is not given much importance. This is very much in contrast to what we do at First Balfour because here, we have plans prior to any project execution and safety analyses every step of the way," he added.
The PMT shared that one of the key reasons behind their success is their open communication and collaboration with EDC. Everyone in the organization is involved and anyone can intervene, from top management down to skilled workers.
Looking to finish safe and strong
EDC Project Manager Anthony Witkowski shares that he is proud to be in a project that greatly balances safety, productivity, and quality. In his closing speech during the safety milestone celebration, he shared, "The work you have done here is a testament to the quality you deliver. I hope to work with the same people in future projects."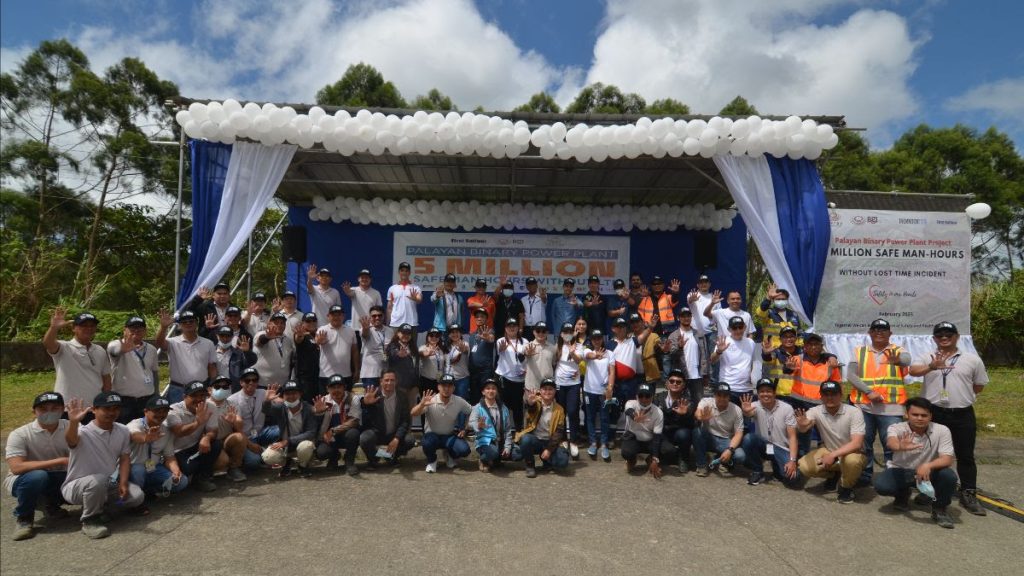 The entire PBPP—Balance of Plant, FCRS, and Connection Assets—only has a few steps left to the finish line. As of 26 March 2023, the PBPP project logged a total of 5,277,804 safe man hours.