First Balfour has been named one of the top contractors by Light Rail Manila Corporation (LRMC) in their recently-concluded Vendor Excellence Awards 2019. Held in Pasay City, LRMC's very first Vendors' Night was held to recognize top performing contractors and suppliers in four different categories namely major infrastructure contracts, minor infrastructure contracts, services, and spare parts and goods.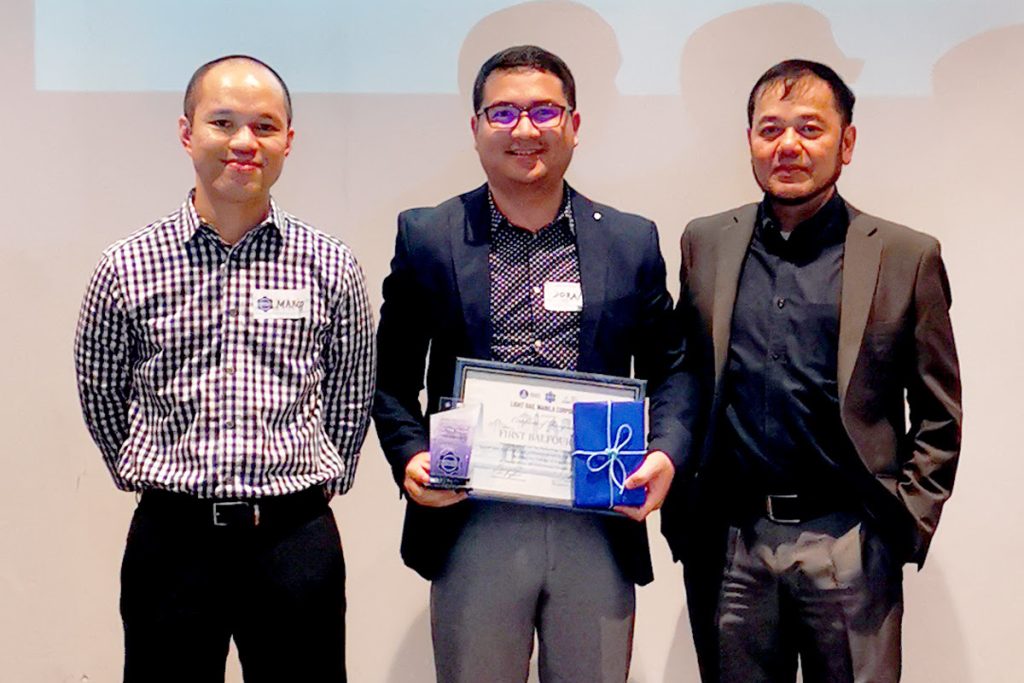 The lone recipient under the major infrastructure contracts category, First Balfour was given the award in recognition of the company's commendable performance on the P980-million LRT Line 1 structural rehabilitation project. Awarded in 2017, the two-year undertaking included the restoration and repair of faulty concrete and structural defects along the river bridges spanning one of the busiest railways in Metro Manila. First Balfour also worked on the detailed design, installation, and construction of parapets (the low protective wall along the edge of the railway) with noise-attenuating panels.

First Balfour has had various projects for LRT Line 1. In 2005, the company did the power supply and electrical works for the train line's capacity expansion project. It also completed the design-and-build contract of the LRT Line 1 North Extension project through a joint venture with DMCI in 2008.

LRMC is a consortium of Ayala Corporation, Metro Pacific Investments Corporation, and the Macquarie Group.