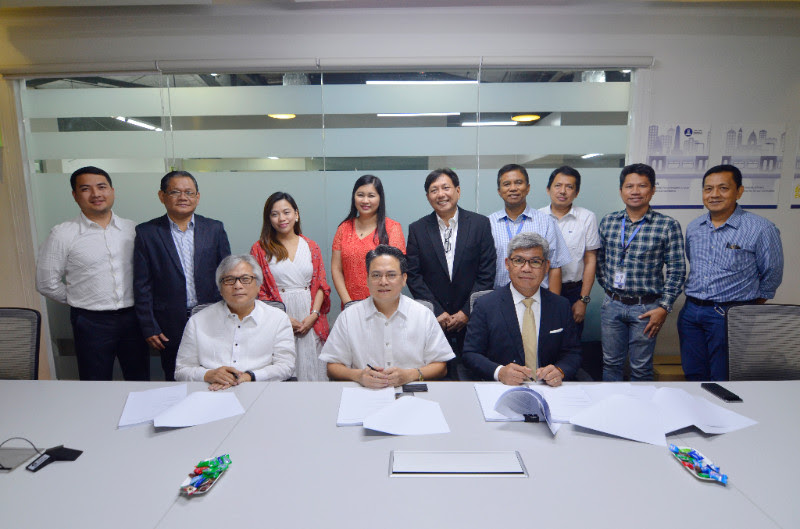 The Light Rail Manila Corporation has signed an agreement with the joint venture of First Balfour and MRAIL on the PhP 650-million Light Rail Transit Line 1 (LRT-1) Rectifier Substation Rehabilitation Project.
A design and build contract, the project aims to replace major equipment in the rectifier substations such as electrical switchgears; rehabilitate its Supervisory Control and Data Acquisition (SCADA) systems; install new fire detection and alarm systems; and improve facilities including the construction of new workshop and storage areas.
Upon completion in October 2020, the improved electrical power distribution and monitoring system will significantly improve the reliability and efficiency of one of the busiest mass railway transit systems in Metro Manila. With its passenger journey increasing to half a million a day since it became operational in the 1980s, this new project is a major component towards enhanced passenger safety. Undertaking the project with First Balfour is MRAIL, a subsidiary of Meralco.
Being one of the leaders in transport infrastructure, First Balfour has worked on various LRT 1 projects since the 2000s. In 2005, First Balfour did the power supply and electrical works for the LRT 1 Capacity Expansion Project and completed the design and build contract of the LRT 1 North Extension Project, through a joint venture with DMCI, in 2010. Most recently, the company was awarded with the the largest single contract awarded for the existing line, the LRT 1 Structural Rehabilitation Project, in 2017.
LRMC is a joint venture of Metro Pacific Investments Corp.'s Metro Pacific Light Rail Corp., Ayala Corp.'s AC Infrastructure Holdings Corp. and Philippine Investment Alliance for Infrastructure's Macquarie Infrastructure Holdings (Philippines) PTE Ltd.