First Balfour recently joined the biggest gathering in the Philippine water industry—the 43rd Philippine Association of Water Districts (PAWD) Convention. Held in Cebu City, the three-day convention hosted by the Metropolitan Cebu Water District gathered over 2,000 delegates from various water districts nationwide. As one of its strategies to reach water districts outside the metro, First Balfour set up a booth where it showcased its construction and engineering capabilities in the water infrastructure sector.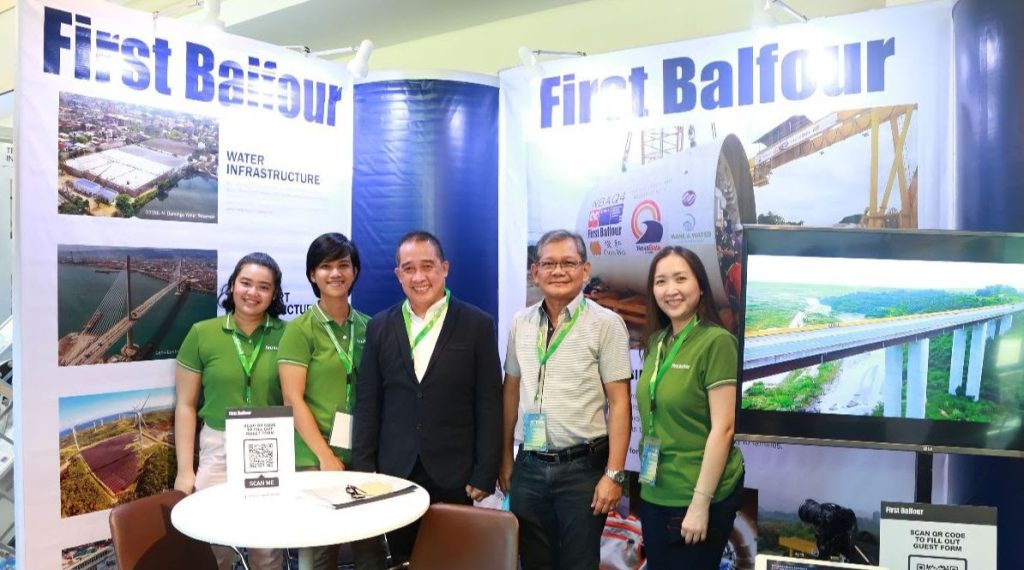 Head of Strategic Business Planning Macky de Lima was also part of the convention's Learning Summit where various companies and other stakeholders presented their expertise and experience related to water resource management. Among the key topics he highlighted were the company's experience in the Novaliches-Balara Aqueduct 4 (NBAQ4) Project—where a tunnel boring machine was used in an urban setting for the first time in the Philippines—and the ongoing 50MLD East Bay Water Treatment Plant Project being built in joint venture with Spanish company Tedagua.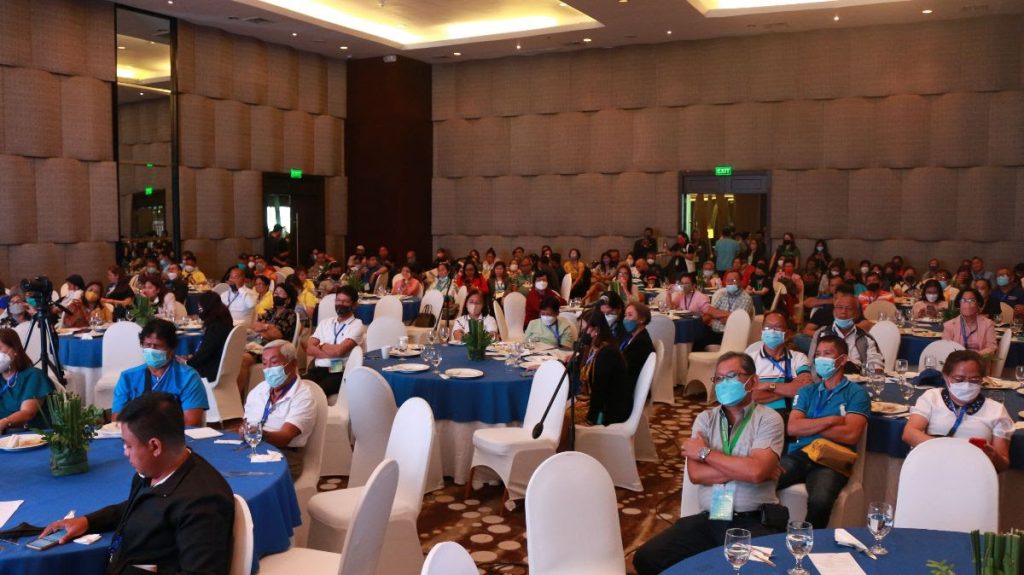 First Balfour was among the more than 60 exhibitors which consisted of both local and international players in the water sector. It was the first in-person gathering held by PAWD following two previous years of doing it virtually because of the COVID-19 pandemic. Its last face-to-face convention was held in Davao City in February 2019. This year's convention theme, aptly called Water governance towards building a better normal, centers on the water industry's rise from the effects of the pandemic.
Meanwhile, First Balfour's equipment rental and transport businesses, T1 Rentals and T1 Transport, similarly joined another in-person convention, the country's longest-running construction show and trade expo—Philconstruct Luzon 2022. Held last June 9-11 in Clark, Pampanga, First Balfour's allied businesses promoted their services to the growing industrial sector in the area and introduced their presence in North Luzon with a new T1 Rentals equipment yard opening soon in Clark Global City.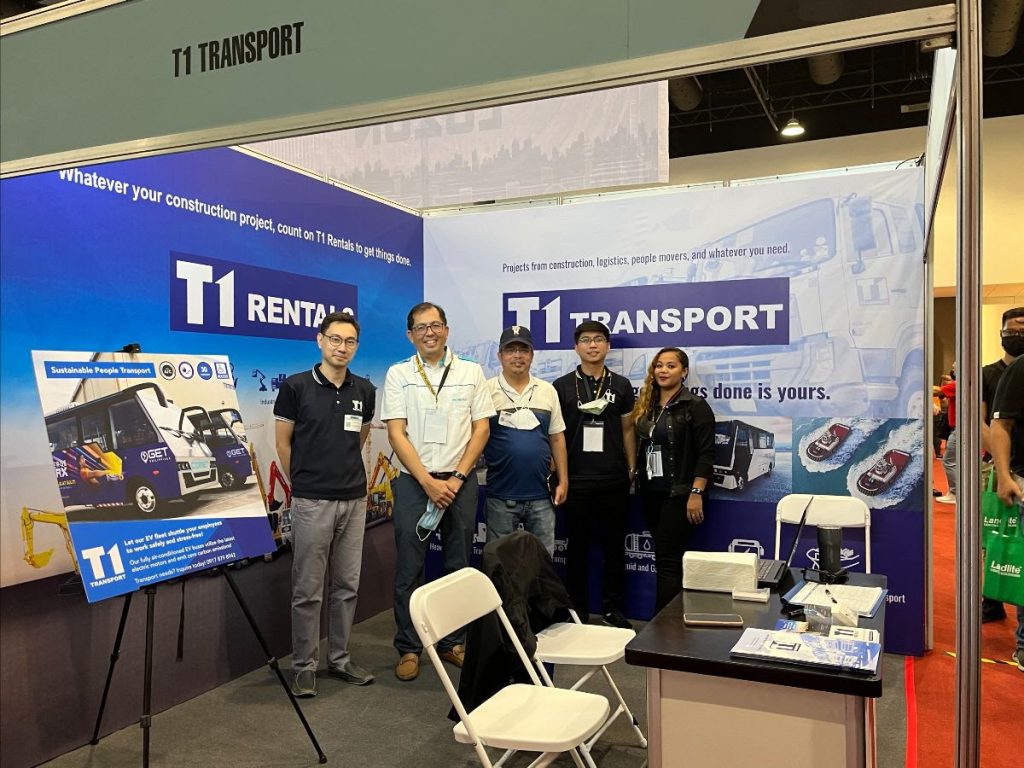 T1 Transport also showcased its sustainable people transport services with its fully-electric vehicles which served as the event's official shuttle services for expo guests to and from the outdoor heavy equipment display area.
Organized by the Philippine Constructors Association (PCA), Philconstruct 2022 was also made accessible through an online platform in its aim to reach more stakeholders and participants. The trade exhibitors and the products displayed covered various sectors including building and construction, tools and building materials, construction machinery and heavy equipment, plumbing and electrical engineering systems, power and energy, and safety and security systems, among others.