In First Balfour, we believe that the Lopez Values lay the foundation for a strong company culture. We are proud of our employees who bring these values to life every day and what better way to cascade them than through their stories.
In this article, Marketing Associate John Lising writes about the most-awaited second run of Snap N Share, First Balfour's internal photo competition. Members of the First Balfour Camera Club have been earnest in devoting their time and effort towards improving their photography skills since being formed in 2014, one of the many indicators of the pursuit of business excellence demonstrated across the organization.
First Balfour's internal photo competition, Snap N Share, will be running on its second year starting June 30. Spearheaded by Marketing, Corporate Communications, and HR Learning & Development, the program provides a platform for employees from across its nationwide operations to showcase their skills in photography.
This year, the organizers are opening the contest to users of other devices including point-and-shoot and/or professional cameras (i.e. DSLR). The contest will introduce a unique theme each month highlighting engineering and construction operations and other related businesses. Each joiner is allowed to submit one (1) entry by uploading his/her photo on the Buhay First Balfour Facebook Page, along with a caption and relevant hashtags depending on the theme.
The judging criteria encompasses various aspects including Originality (30%), Creative and Technical Execution (30%), Composition (25%), and Audience Engagement (15%). The latter is measured based on the number of Likes and Reactions on the joiner's post. At the end of the year, participants will get a chance to win amazing prizes including a cash prize, a brand new smartphone, a DSLR, or even a drone. Their output will also be featured on the company's official marketing collateral including the new website which will also be launched soon.
Tanawon Project Safety Lead Ralph Vincent Lee, a recurring winner during last year's Snap 'N Share, enthusiastically shared, "When I learned about the photography contest at First Balfour, I knew I had to participate. I've been capturing and sharing some of the most breathtaking spots in my hometown (Bicol). It's been an incredibly fun experience!"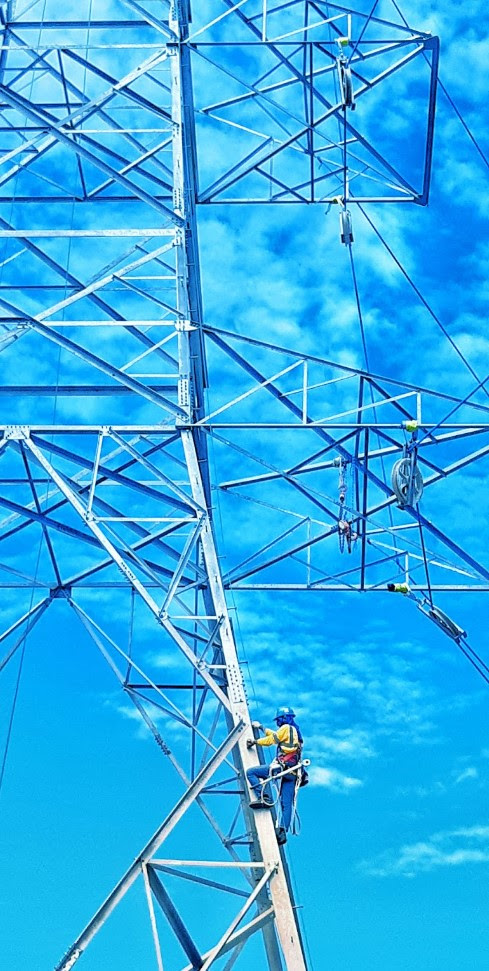 Highlighting how the contest has helped him express himself more and showcase his talent, last year's Grand Winner Palayan FCRS Project Nurse Alvin Bristol also shared, "I am a visual person. I love graphic design and capturing a great picture has always been a challenge for me. Snap 'N Share pushes me to step out of my comfort zone and capture images that go beyond my usual style."
The winning photo entitled Stairway to Heaven was captured by Bristol using a smartphone in August 2022. It showcases a worker climbing atop a transmission tower in the Palayan Binary Geothermal project.
Currently, the First Balfour Camera Club boasts of an active membership of more than 30 individuals. It provides an avenue for photography enthusiasts to improve their skills through workshops and photo challenges (Photos from the article Beyond BERDE: The Head Office's flora and fauna were all taken by FB Camera Club members during a photowalk). This year's run aims to hone these skills further and use the power of visual storytelling to capture the wonderful world of engineering and construction.