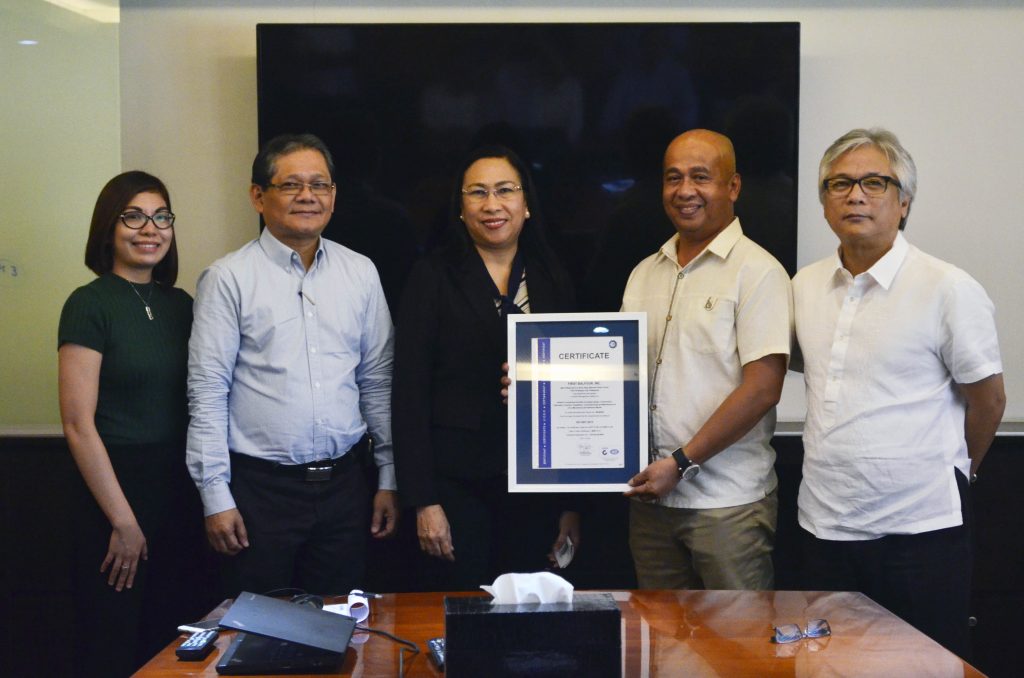 Following the company's successful transition to the ISO 9001:2015 standard for quality management, TUV SUD PSB Philippines finally handed over First Balfour's new ISO Certificate last Monday, November 20.
Since the beginning of the year, Corporate Quality has been organizing awareness and transition courses to facilitate the company's seamless transition to the new standard. Published in September 2015, changes introduced in this latest version of the standard include an increased focus on risk-based thinking and a much simpler integration with other management systems.
The company underwent its Stage 1 Audit in August while the Implementation Audit was held in September. The TUV SUD auditors were highly appreciative of the company's risk management system and process-approach auditing, the use of technology in project delivery, and the support of the top management in the implementation of the business management manual.
"This successful transition has demonstrated that we are fully committed to continual improvement therefore giving our stakeholders the reassurance that First Balfour only offers the highest quality of engineering and construction services," shares Corporate Quality Head Jose Lagdan, Jr. The handover ceremony was attended by the First Balfour Management team, TUV SUD PSB Lead Auditor Eunice Sol Diamante, and TUV SUD PSB Account Executive Ednalyn Olivia.
The company received its first ISO 9001 certification for its Quality Management System in 2002. In 2003, it received two other certifications under the standard ISO 14001 and OHSAS 18001 thus making it one of the first triple ISO-certified construction companies in the Philippines.