T1 Rentals, First Balfour's Plant and Equipment Division, will be hosting its very first heavy equipment online auction beginning 25 August 2020. Online viewing of the first batch of heavy equipment to be auctioned off will be through the Used Equipment page of the T1 Rentals website and will run until 10 September 2020.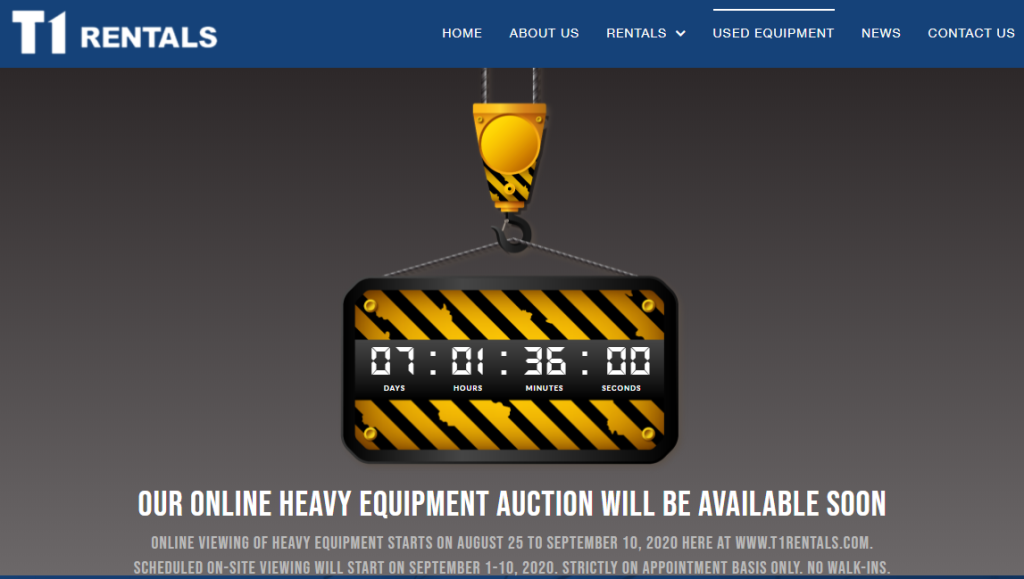 For those who will still opt for the onsite auction where one can personally view the equipment up for bidding, they may set an appointment from 1-10 September 2020 only. Walk-ins will be strictly not allowed to ensure that physical distancing and health protocols are implemented for everyone's safety.
"This will be the first time we will be conducting our yearly equipment auction online, which is primarily because of our concern for the safety of our bidders and employees during this pandemic. While we very much welcome onsite appointments to view the equipment, we highly encourage all our bidders to check out the equipment to be posted on our website and take advantage of the convenience of viewing the lots online and sending out bids at the comfort and safety of your own home or office," shared T1 Rentals Head of Marketing Kevin Buenaseda.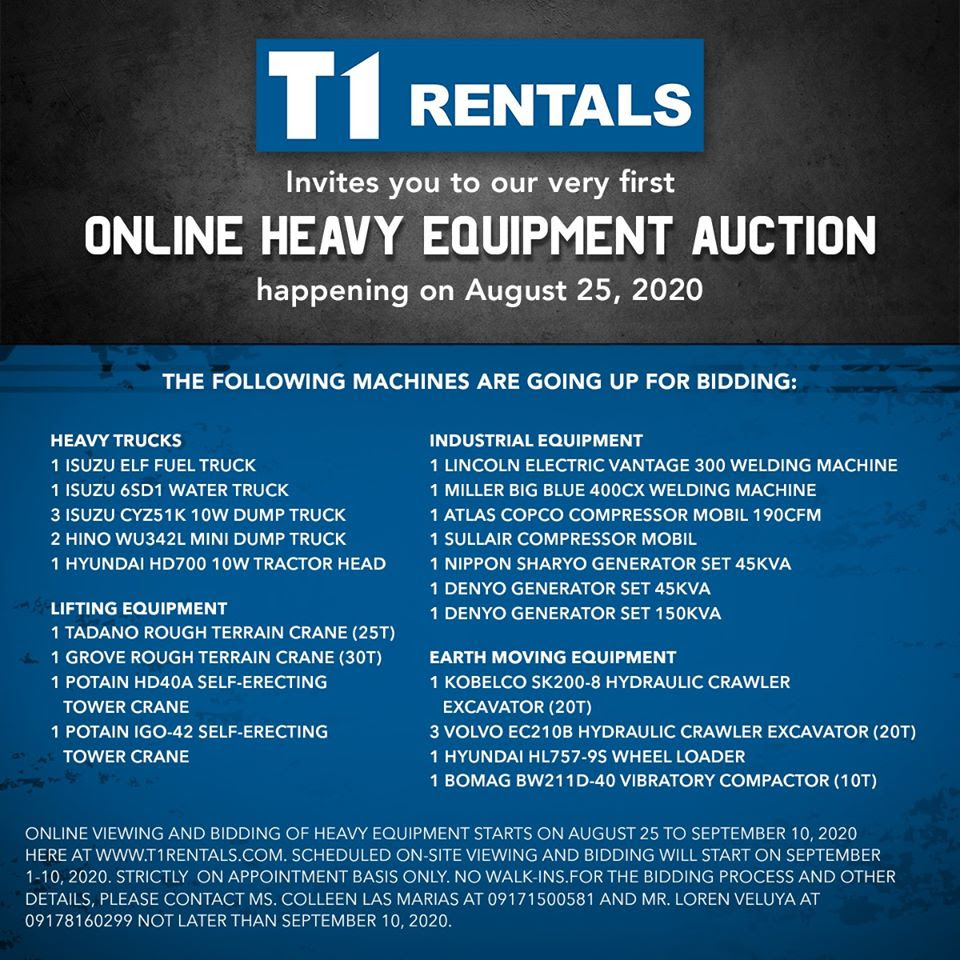 Its diverse portfolio of well-maintained equipment from the world's leading brands and manufacturers and its wide range of equipment solutions have enabled T1 Rentals to grow its business since its launch in 2019. By end of the year, the division is set to acquire and purchase additional equipment to meet the increasing demand while also disposing surplus equipment to accommodate its yearly re-fleeting program.
For scheduling of appointments, questions regarding the online and onsite bidding process, and other details, please contact Colleen Las Marias at 0917 150 0581 or Loren Veluya at 0917 816 0299.