East Zone concessionaire Manila Water on Friday said its recently inaugurated flagship project is expected to boost water security and service reliability for its more than 7.4 million customers in eastern Metro Manila and Rizal province.
In a statement, the company said that the P5.6-billion Novaliches-Balara Aqueduct 4 (NBAQ4) project consists of laying a 7.3-kilometer aqueduct underneath Commonwealth Avenue via a tunnel boring machine, a first in an urban setting in the country.
Other components of the project include the construction of an intake facility at the La Mesa Reservoir, an outlet structure at the Balara Treatment Plant 2, and the downstream network system.
Currently, there are three aqueducts connecting the La Mesa Reservoir to the Balara Treatment Plants 1 and 2.
Manila Water said that the risk of aging infrastructure and the rising demand for water supply in relation to continued increase in population continue to accentuate the critical need for another conveyance system to avert any impending disaster should any one of these aging aqueducts be compromised; hence, Manila Water decided to construct a fourth aqueduct.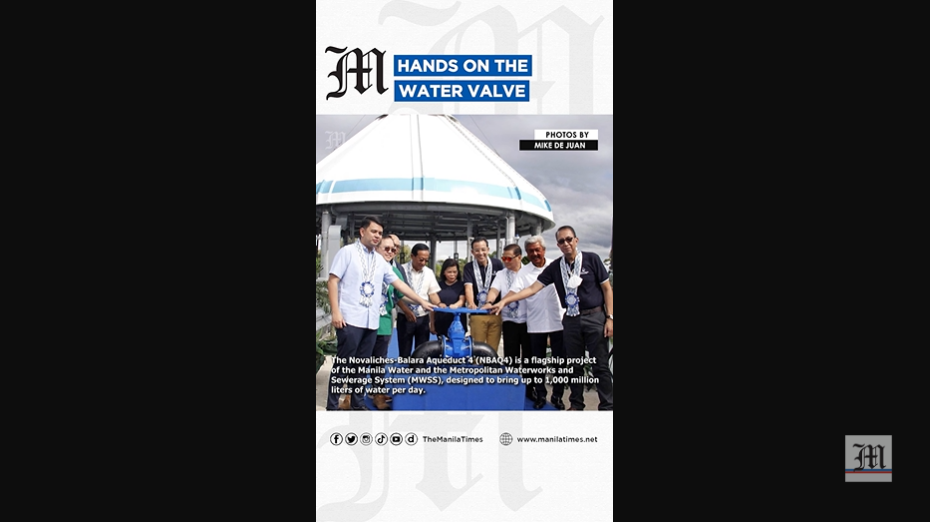 It also said that the urgency of completing the NBAQ4 necessitated addressing major construction challenges such as the presence of informal settlers along and within the aqueduct alignment, and the planned facilities as well as the monstrous traffic that may be caused if construction will adopt the conventional open excavation method along the busy Commonwealth Avenue.
The Manila Water project team said it opted to use a machine to create a tunnel underneath the major thoroughfare.
The construction consortium Novaliches-Balara Joint Venture formed by contractors CMC Di Ravenna, First Balfour Philippines and Chun Wo Construction brought in the tunnel boring machine (TBM) to be used for the project in September 2018, the same technology being used to build the government's Metro Manila Subway System. On Jan. 28, 2020, the TBM, christened "Dalisay," was officially launched.
"Part of our service obligation is safeguarding the quality of life of our 7.4 million customers, providing 24/7 water supply and making sure it will be sustained through projects like the NBAQ4. Moving forward, we will continue to invest on water security, service continuity, service accessibility and environmental sustainability, allotting P181 billion for our Service Improvement Plan for the next five years," said Jocot de Dios, Manila Water president and chief executive officer.