The Leighton-First Balfour Joint Venture (LFBJV) was among the contractors joining the ceremonial signing for two packages of the North-South Commuter Railway (NSCR) project yesterday, 27 April 2023. The JV signed the PhP 24-billion Contract Package (CP) S-03B, the only package with a tunnel component among the nine NSCR-South packages.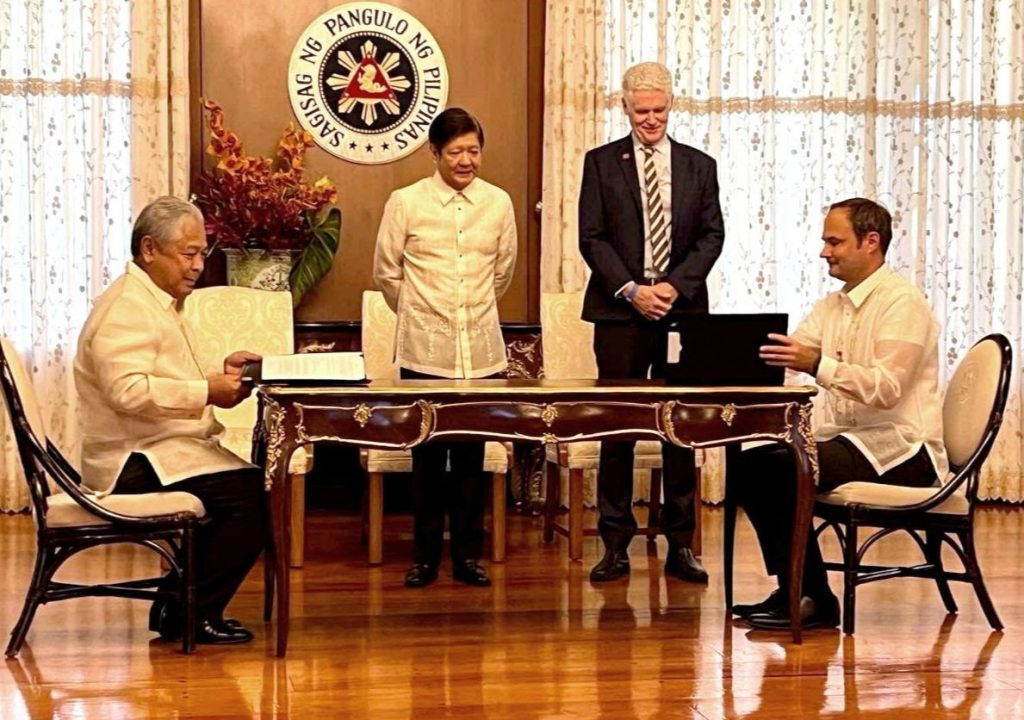 The ceremonial signing, which took place at the Malacañan Palace, was graced by Philippine President Bongbong Marcos (PBBM) as keynote speaker. In his speech, PBBM dwelled on the anticipated outcomes from the NSCR. "The NSCR mega project will be a massive boost to our overall transportation infrastructure and will benefit up to 800,000 passengers per day. As these civil works for these contract packages commence, we expect not only the generation of more than 2,000 jobs, but also the creation of other opportunities and livelihoods during its construction," stated PBBM.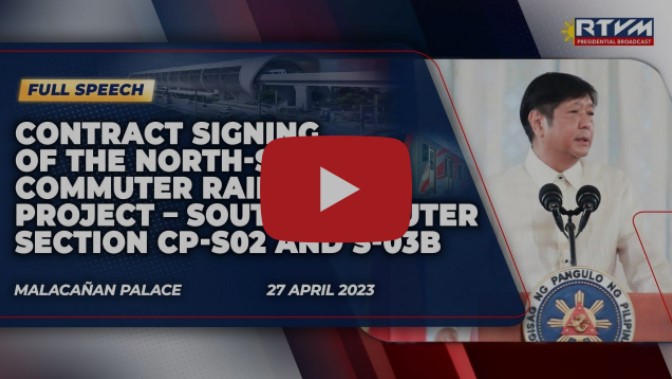 The other package signed at Malacañan was CP S-02 won by the joint venture between Acciona and DMCI.
After the ceremonial signing, a post-program was held at the Philippine Columbian Association (PCA) in Paco, Manila where First Balfour Deputy Chief Operating Officer Jose Valentin A. Pantangco, Jr. (JAP) delivered a speech on behalf of the JV. In his message, he shared, "First Balfour is glad to partner with Leighton Asia to deliver their first project with the Philippine government, the NSCR Contract Package 03B. By combining First Balfour's over five decades of local engineering and construction experience with Leighton Asia's global capabilities, we are set to successfully deliver a world-class infrastructure."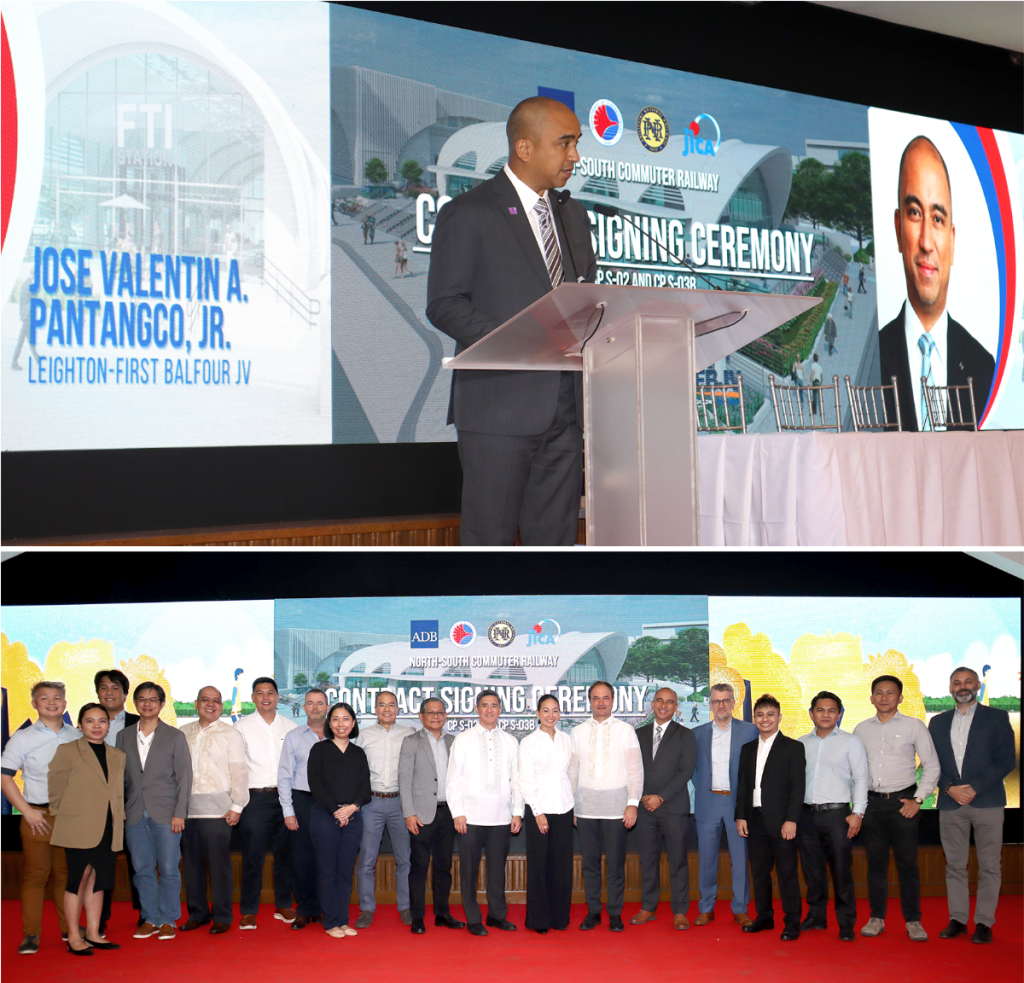 The ceremonial signing comes after the JV was officially awarded the package in February 2023. CP S-03B involves civil works, tunnel construction, and building works for a railway that spans around 6.1 kilometers running alongside a portion of the South Luzon Expressway. It includes a 4.7-kilometer underground railway, a 1.4-kilometer ground level railway, the construction of the FTI station, and tunneling works to connect FTI to the Senate Station of the Metro Manila Subway Project (MMSP).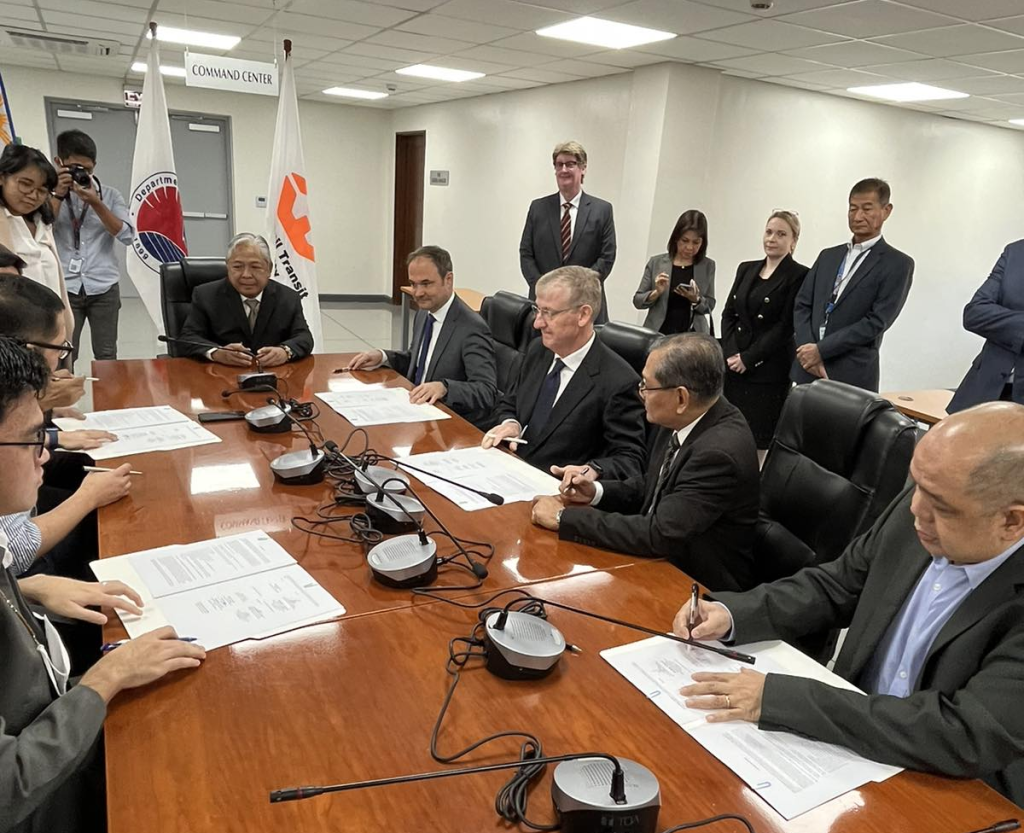 The NSCR is a 147-kilometer rail infrastructure project funded by the Asian Development Bank and Japan International Cooperation Agency. It will be conjoined with the Philippine National Railway and will have 37 stations in total. Once completed in 2029, the full NSCR line will reduce the travel time between Clark Airport and Calamba from four to two hours.