The Lopez Group of Companies, through First Philippine Holdings, First Gen, and First Balfour, provided tents, beddings, and containerized toilets (convalets) for the hundreds of locally-stranded individuals (LSIs) camping out in the Ninoy Aquino International Airport (NAIA).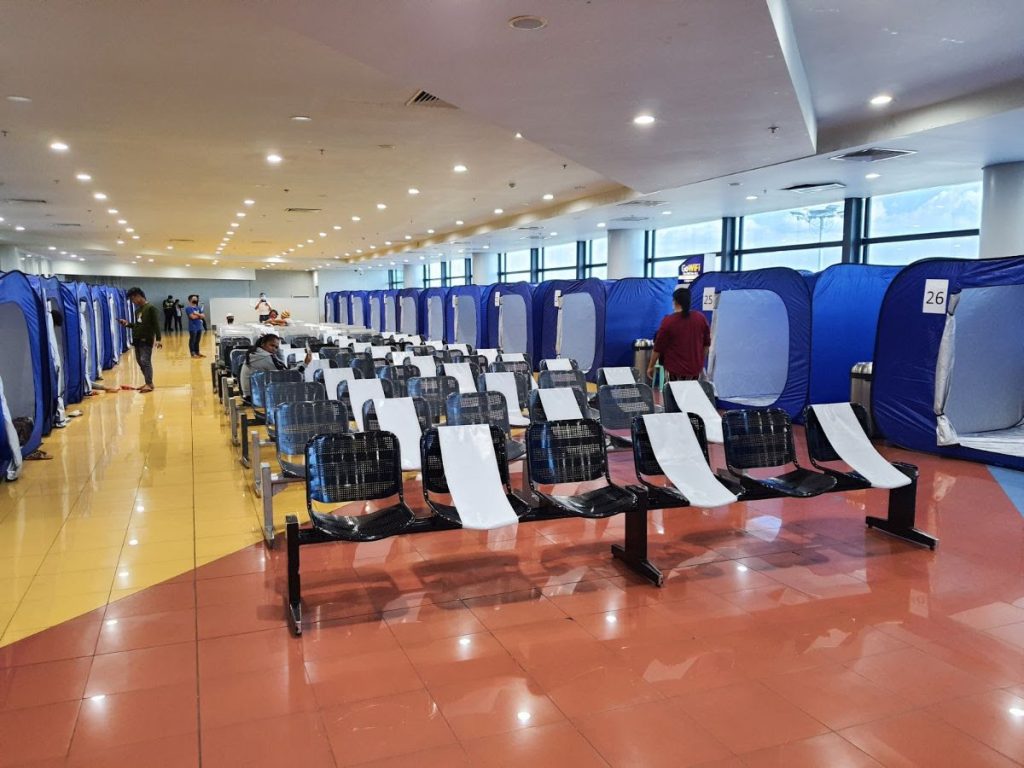 Individuals who wanted to go home to the provinces started to flock to the airport on June 1, when the lockdown was eased to general community quarantine in Metro Manila. Similar to the MetroTent project for the staff of The Medical City, bullpup tents and 100 sets of foldable mattresses complete with pillows and blankets were provided to the LSIs affected by COVID-19 travel restrictions.
"Recognizing the need to act quickly to provide comfort to these individuals, we extended all networks and supplier relationships to source and have these materials delivered at the earliest schedule possible," shared First Balfour Head of Procurement Randolf T. Rellera.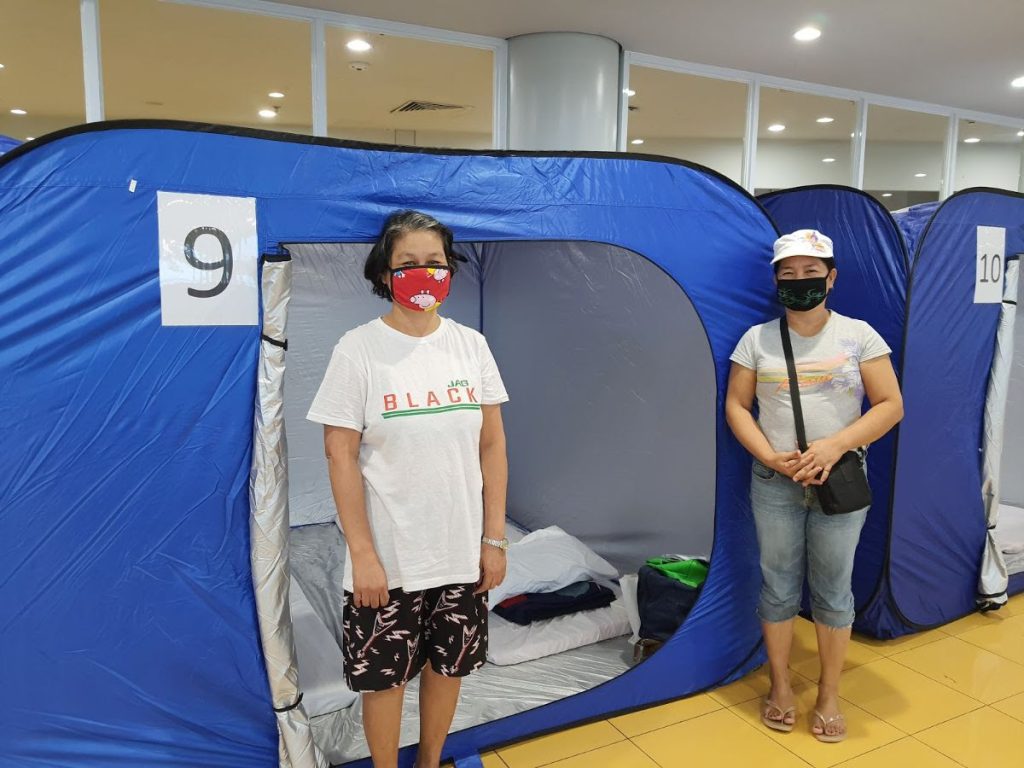 Ana Jean Gasita (left) and Mary Ann De Asis (right), who are both bound for Negros Occidental, are two of the many LSIs who have been sleeping on the terminal floor since the cancellation of their scheduled flights. Since July 1, the Manila International Airport Authority (MIAA) has been allowing LSIs to stay inside the airport and has been providing them with food. "Nagpapasalamat po kami na hindi po kami pinabayaan," shared Gasita. 
First Balfour also lent MIAA two convalets which are container vans fitted out for toilets and showers to provide some level of comfort to the stranded passengers.
"We were advised to produce a shower van for LSIs who were staying under the flyover of the NAIA Terminal 3. Thankfully, the Lopez Group donated these two container shower vans plus 100 units of folding mattresses and 28 tents," shared MIAA Assistant General Manager for Engineering Ric Medalla. First Balfour Project Manager Emmanuel Casimiro led the coordination for the delivery and installation of these convalets.