First Philippine Industrial Park (FPIP) held the soft opening of its Iconic Bridge last Tuesday, 1 September 2020.
Adding aesthetic value to the park, the Iconic Bridge now connects FPIP II to the park's newest facility expansion FPIP III cutting a significant amount of travel time between the two locations. With its unique design, the 55-meter-long bridge spanning over the San Juan River showcases a towering metal structure to be lit up with FPIP colors once completed.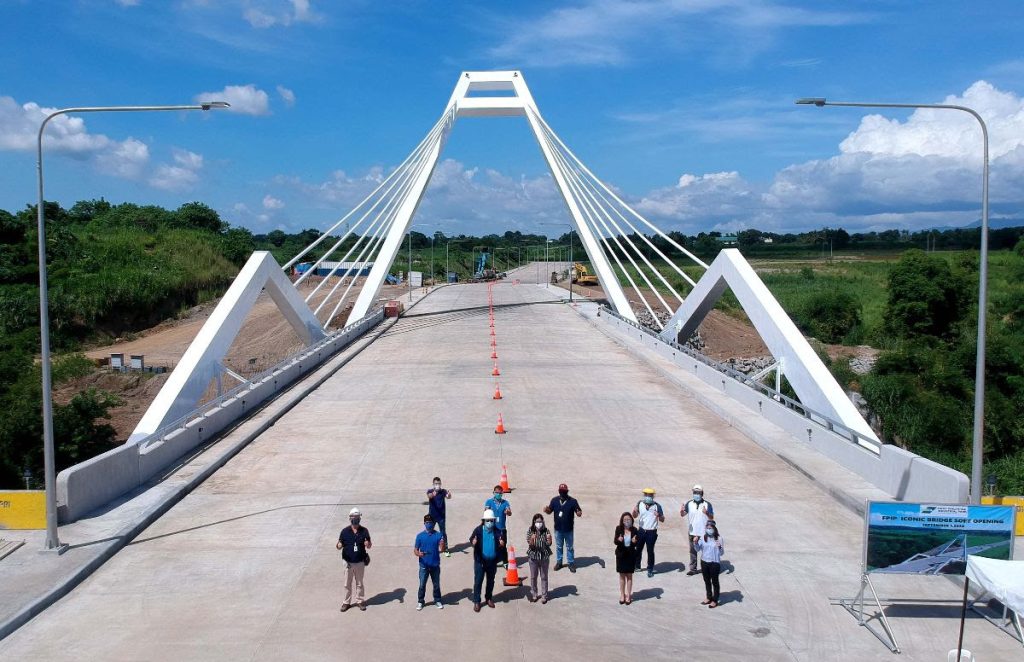 The soft opening was attended by members of the FPIP team (above photo) led by Project Manager (PM) Jeffrey Panado who, along with First Balfour PM Potch Sapinoso, did a walkthrough before the blessing of the bridge.
Prior to the lockdown brought about by the COVID-19 pandemic, the project had a manpower count of 67 staff and workers. When the national government announced an Enhanced Community Quarantine in March 2020, the project team had to find a way to bring home 17 of these workers back to their residences in as far north as Ilocos Norte and south in Bicol. "It was a challenge to finish the project on time especially when the virus found its way to Region 4A. I even had to limit the deployment of workers from certain barangays here in Batangas City which had upticks in the number of confirmed cases. That and the rainy season were hurdles we are proud we were able to overcome," shared Potch.
First Balfour was awarded the design and construction of the bridge in May 2019. The project was executed under the leadership of Project Director Danilo Aguilar, PM Potch Sapinoso, and Construction Manager Nestor Mabutas with the design and engineering services provided by Technical Services Department.