First Balfour's commitment to providing world-class engineering and construction services was recognized in the recently-concluded Kapatiran sa Industriya (KAPATID) Awards of the Employers Confederation of the Philippines (ECOP) held during the 40th National Conference of Employers (NCE40) at the Marriott Hotel in Pasay City on May 29.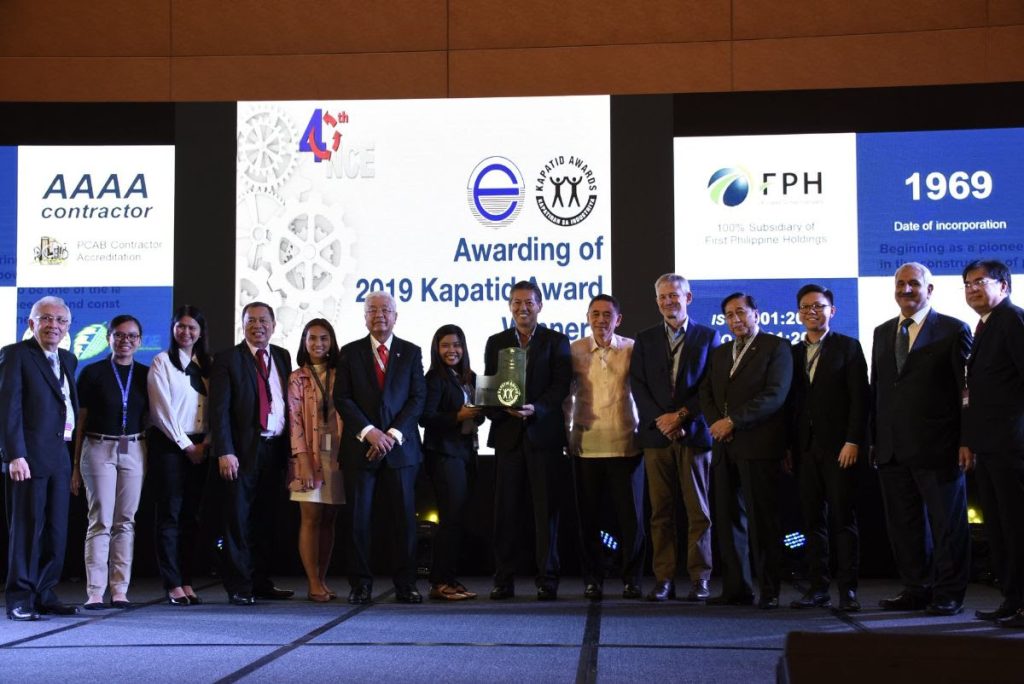 The Special Citation for Quality and Productivity, one of the criteria of the KAPATID Awards, refers to the joint effort of the employer and workers to ensure productivity as well as the quality of products and services consistent with internationally-accepted standards. Other citations were given for Industrial Peace and Harmony, Responsible and Ethical Business Conduct, and Job Creation and Business Sustainability.
According to KAPATID Awards 2019 Executive Committee Chairman Atty. Antonio H. Abad, Jr., of the 19 companies nominated, only 9 were chosen as finalists. All 19 nominees underwent a rigorous screening process consisting of documentary evaluation and panel interviews with judges from the academe, government, business, and international development organizations. Among the other finalists include Coca-cola Beverages Philippines, Inc. – Naga Plant, Megawide Construction Corporation, and Kepco SPC Power Corporation, among others.
This year's Board of Judges for the KAPATID Awards was chaired by Labor Secretary Silvestre H. Bello III joined by Philippine Chamber of Commerce and Industry President Alegria Sibal-Limjoco, Sentro ng Alternatibong Lingap Panligal Director Atty. Arnold de Vera, and International Labour Organization Manila Director Khalid Hassan.
Established by ECOP in 1995, the KAPATID Awards has since evolved into a comprehensive search for best workplace policies and programs aiming to recognize enterprises with sound and harmonious management and worker relationship.