The project management team (PMT) of Tiwi project has completed the provision of house reconstruction materials to its workers affected by Super Typhoon Rolly. With sustained winds of up to 225 kilometers per hour, the storm barreled across Luzon displacing over 400,000 families in the Bicol Region alone. It was in Tiwi, Albay where the typhoon had its second landfall in the early morning of November 1.
Anticipating its arrival, Project Manager Honorato "Tato" Dalawampu recalls what seemed to him a feeling of unease that lasted for eight long hours. "It was my first time to experience such a violent typhoon. There were different sounds coming from everywhere: flying metal sheets, howling winds, the noise of our steel roofing being pounded by the storm. When it was all over, it was heartbreaking to see what happened in our community," he shared.
When Typhoon Rolly left the region, the project team immediately worked on accounting for its employees and assessing the impact of the typhoon on its operations. As of November 16, it was verified that 148 of the 187 employees assigned in the project had their homes either partially or totally damaged because of the catastrophic winds and heavy rains.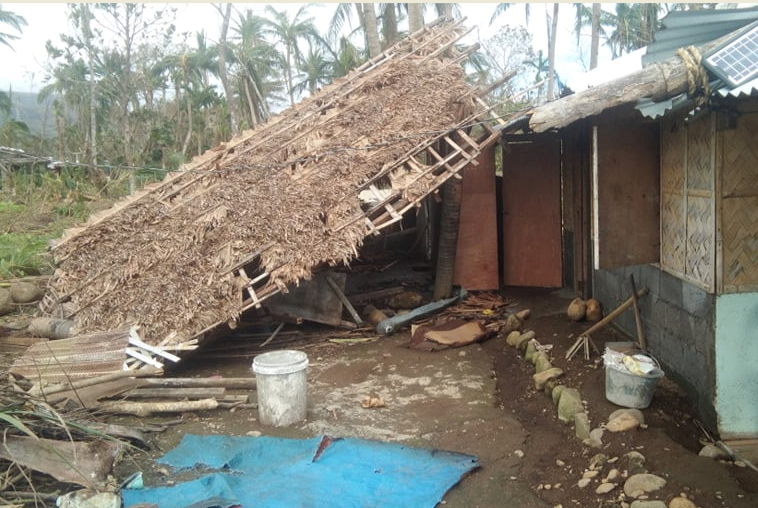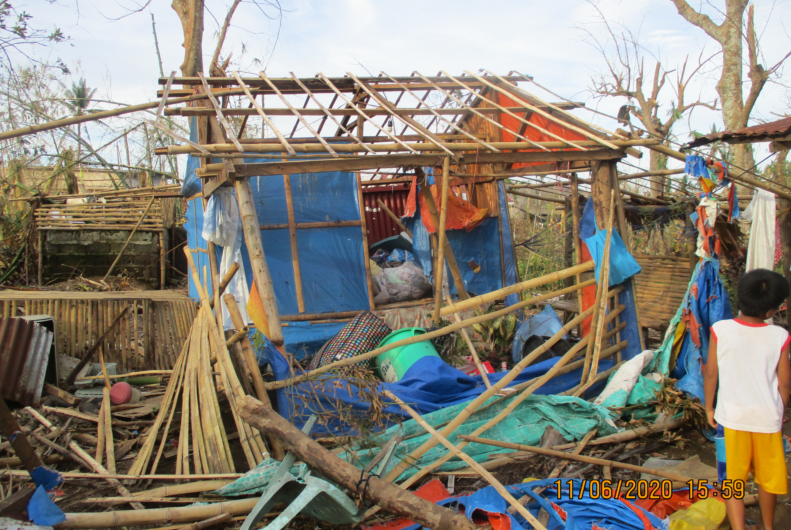 First Balfour provided reconstruction materials which included GI roofing sheets, lumber, and plywood to all 148 employees whose houses were damaged by the storm. "Napakalaking tulong sa amin ang mga materyales at relief goods na ibinigay ng First Balfour. Maraming salamat sa inyong walang sawang pagtulong — bagyo man o pandemya," shares utility personnel Jonjon Colot. As power was out in the area, the company also set up a charging station where employees and their family members can charge their mobile phones, emergency lights, and radios.
Aside from building materials amounting to over PhP 830,000, First Balfour also sent food packs which had rice, canned meats, and noodles to all 187 employees assigned in Tiwi. The food packs were bought using funds raised through Tabang Kapamilya, an internal employee donation drive which gathered over PhP 167,000 worth of donations.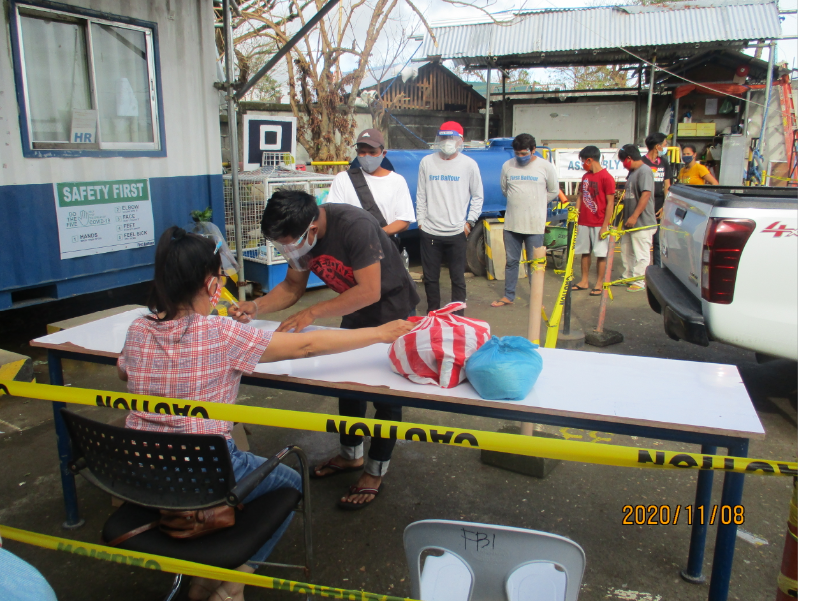 "When updates on the impact of Typhoon Rolly hit national news, I began receiving inquiries from our fellow employees if the company will be launching a donation drive. During difficult times like these (with the current emotional toll brought about by the pandemic), it is very comforting to know that First Balfour employees are still willing to help," shares HR Employee Relations Section Head Anchel Cruz.
The project also remains in close coordination with the local government unit of Tiwi to ensure that any urgent needs of the community are being addressed. Among the support it provided over the past weeks included logistical support in various clearing operations and delivery of food packs from the Department of Social Welfare and Development.