First Balfour officially opened its recruitment office in Cebu City earlier today as part of its massive human resource requirements over the next three years.
In the ribbon-cutting and office blessing, President and Chief Operating Officer Anthony Fernandez was accompanied by AVP for Human Resources (HR) Maria Victoria "Bibi" Aquino, along with First Balfour employees from the Cebu-Link Joint Venture. The blessing was inaugurated by Rev. Fr. Roberto Ebiza.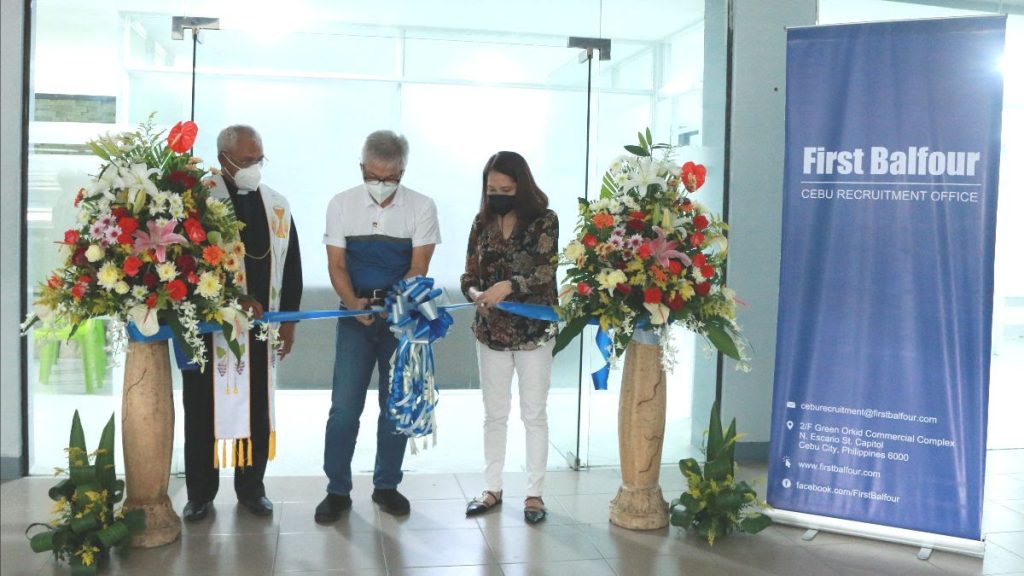 Head of Human Resources Carlos Pedro Salonga shares, "We are thrilled by the prospects and the future we are building. With our growth and expansion plans and the increasing competition for specialized skills, we found it essential to implement alternative channels to bring in more skilled workers to form part of our growing cadre of project employees."
The company has also set up recruitment hubs in the cities of Baguio, Lipa, and Legazpi to meet its goal to employ over 5,000 workers to bulk up its workforce. "With dedicated recruitment centers, we will be able to get ourselves closer to where the labor pools are," he adds.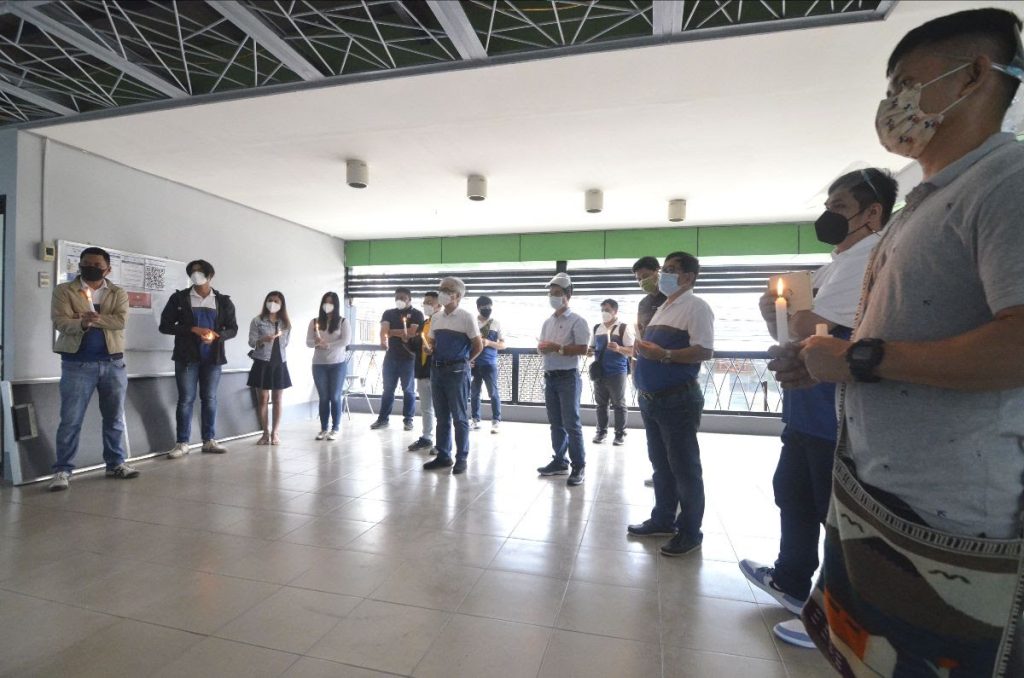 Housed in the Green Orkid Commercial Complex along N. Escario Street, the 111-square-meter office has a meeting room, workstations for recruitment staff, and a lounge for receiving applicants. Currently, recruitment activities are being managed by Bibi Aquino in collaboration with the Corporate Talent Acquisition and Onboarding (TAO) team.
The Cebu Recruitment Office targets to hire 1,000 new employees including engineering and construction professionals and direct workers for its ongoing projects in Leyte and Negros Oriental. It is also open for drivers and operators who are interested to work for the company's equipment rental business T1 Rentals.
Meanwhile, the opening of its other recruitment hubs are scheduled on November 5 for Baguio, November 10 for Legazpi, and November 12 for Lipa.