It was on August 9, 2010—exactly 12 years ago today—when First Balfour acquired a foreclosed property along West Service Road in Sucat, Parañaque City previously owned by electronics manufacturer Read-Rite Philippines, Inc. (formerly Sunward Technologies Philippines, Inc.). Constructed in 1988, the previous owner used the facility as their main manufacturing plant, warehouse, and office before they relocated to Canlubang, Laguna back in the late 1990s.

The total lot area then was 10,000 square meters and the compound had several one-storey buildings and a two-storey building. These old structures, which had a total building space of 7,234 square meters and an open space of 2,681 square meters, were renovated by a project team led by Project Manager Emmanuel Casimiro.




Prior to its Parañaque City headquarters, First Balfour had its head office at the 5th floor of the Benpres Building in Pasig City, a satellite office in the neighboring Philippine Stock Exchange Building, and an equipment maintenance yard in Bay, Laguna. After months of renovation, on 21 June 2011, the company was finally able to integrate its head office operations and plant and equipment yard with its new office address. The first day briefing for employees was held in the Training Room in Building 1 on the very same day.
Two months later, on 17 August 2011, First Balfour held its office inauguration graced by First Philippine Holdings (FPH) Chairman Federico R. Lopez and FPH Chairman Emeritus Oscar M. Lopez (OML). In his remarks, OML shared, "This facility is a concrete symbol of the successful growth of this company over the past few years. But I am very happy to note that it does not have too much of a concrete look. Instead, it is well spaced out, with some trees and greenery that softens its looks and that imparts a sense of this being an environmentally conducive place to work." The facility preserves a generous amount of open space to promote green architecture with native tree species sprawled over parking areas to help mitigate heat and produce cooler air. More than 50% of the total parking area is put under shade at different times of the day during work hours especially when the sun is at its peak.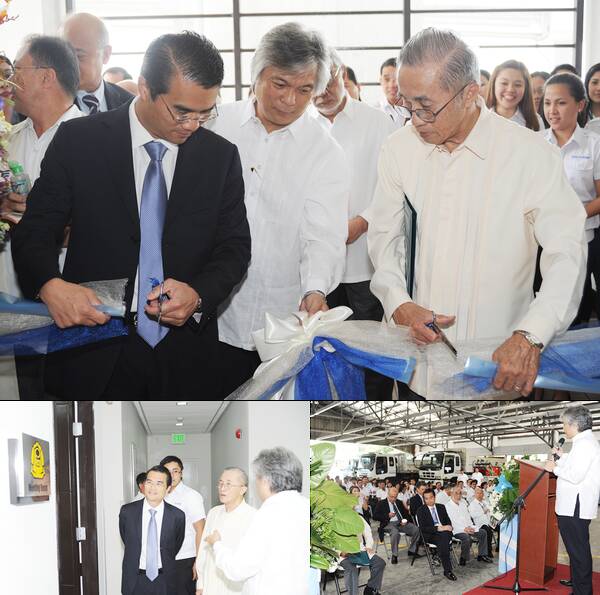 On 18 July 2012, having redesigned and retrofitted the existing buildings, the facility earned the BERDE Design Recognition under BERDE for the New Construction—the first in the country to do so. Apart from features like endemic trees for natural shading, a rainwater collection system, and energy efficient lighting, First Balfour continued with its green building improvement initiatives including the installation of a 100 kilowatt peak solar rooftop in 2016. The 400-photovoltaic module system has enabled an average of 26% monthly savings in electricity. In 2019, it also embraced an open office layout offering employees mobility and autonomy by letting them choose workspaces they would want to work in.
Truly, the First Balfour facility we see today has come a long way. As more and more offices are now reopening after two years of disruption from COVID-19, an opportunity to create better workspaces await as we navigate the next normal. What new changes would you like to see that would optimize performance and safety in the physical workplace? Tell us by replying to this article!