First Balfour's football team brought the gold home in the 3rd First Balfour Invitational Football Tournament. The sports event, held in the Ayala Vermosa Sports Hub in Imus, Cavite last 26 November 2022, was attended by a total of nine football teams representing their companies: Acciona, ARUP, Cemex, GHD, Holcim, La Roja de Manila, Makati Development Corporation (MDC), and 2019 defending champion Rockwell Land.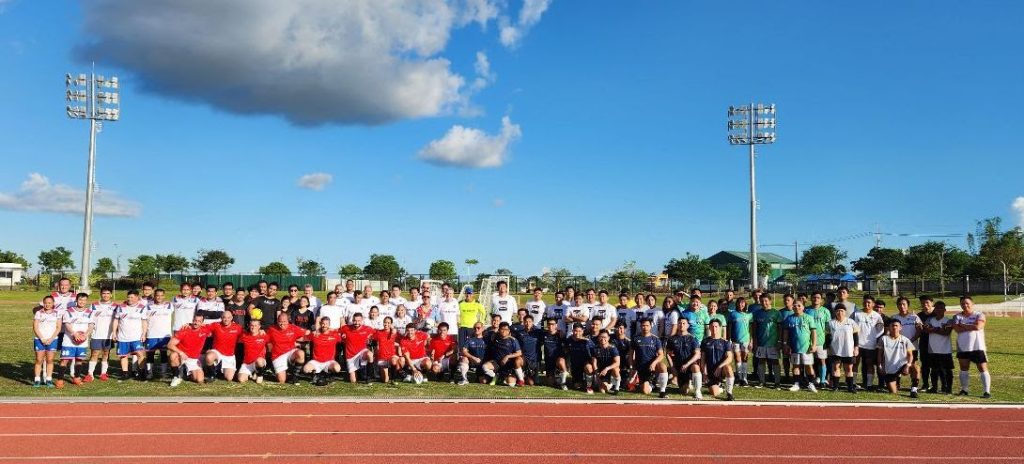 Competitive Start
Teams were grouped into two to play four different fields. First Balfour was grouped with GHD, Acciona, Rockwell, and La Roja de Manila. The team won 2-0 against GHD and 1-0 against Rockwell, but was short of winning against powerhouses Acciona and La Roja de Manila at 0-3 and 2-5, respectively. Despite the losses, First Balfour ranked third in the group and qualified for the quarter-finals. The quarter-finals determined whether a team would go through the more competitive cup division or the knockout plate division. Organized and driven, the First Balfour football team beat ARUP in the quarter-finals, winning the match at 5-0 while cementing their will to win the gold at the cup division.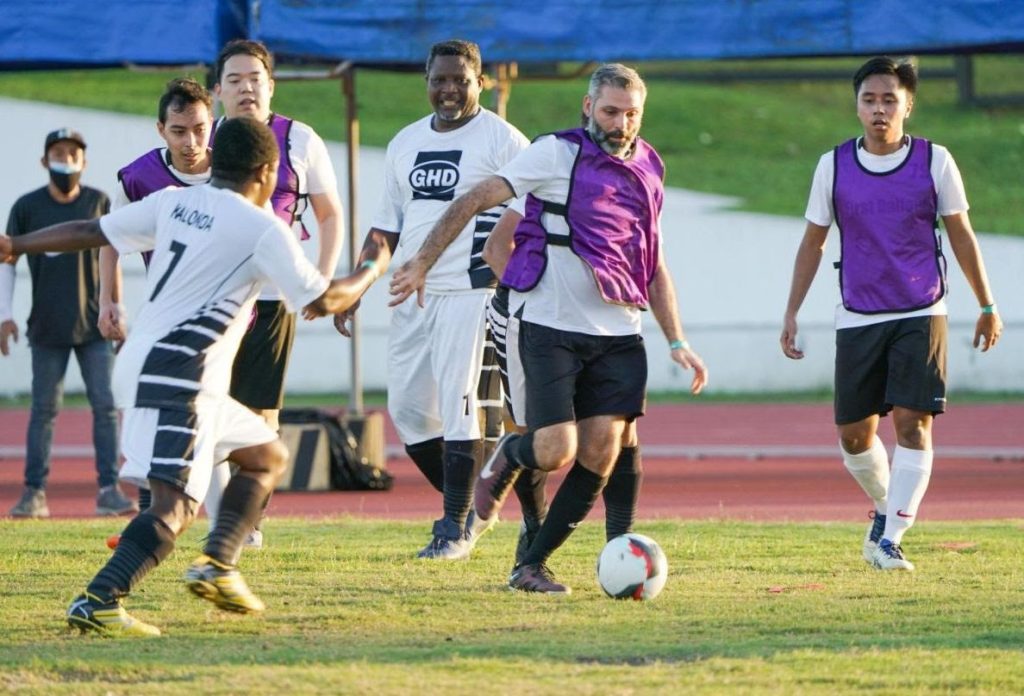 Suspense-filled semis and finals
First Balfour faced MDC in the semi-finals. The nail-biting game ended at regular time with a draw score of 2-2 which forced a penalty shootout. Both teams put their best players forward for three kickers, but First Balfour came out to win as defender Justin Guinto and striker Kyra Dimaandal scored a goal each. The shootouts concluded with a score of 3-2, as tournament rules state all goals scored by women will be counted as two points instead of one to promote women in sports and inclusivity.
The much-awaited championship was against dominant La Roja de Manila, one of only two teams to beat First Balfour in the entire tournament. Both teams played at their top form, with First Balfour keeper Tonito Payumo saving as many as 13 attempts from the opponents. La Roja de Manila controlled the game with as much as 65% possession, but the mighty First Balfour team defended with hearts out to end the action-filled game with a draw at regular time, again forcing a thrilling penalty shootout. First Balfour striker Kyra Dimaandal slotted in a goal to give 2 points, while keeper Tonito Payumo blocked the last shot of La Roja de Manila to end the shootout with a score of 2-1, crowning First Balfour as champions of the cup.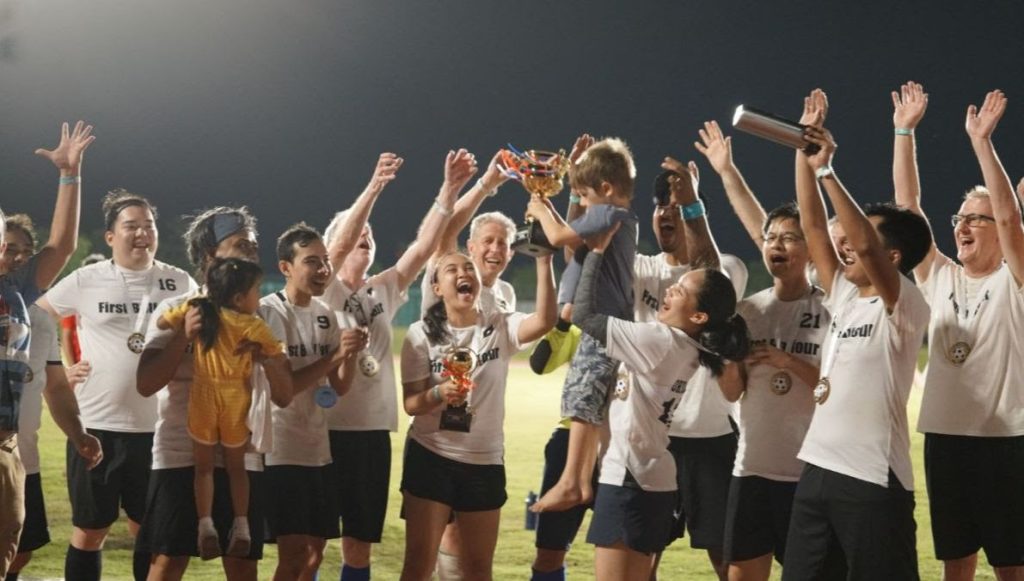 Vibrant Event
Despite the hot weather and intense competitive atmosphere, the tournament was happily attended by over two hundred people including family and friends. Many cheered on and celebrated goals and wins, while enjoying food provided by Subway, Potato Corner, and Fruitas. Starbucks pastries, sponsored by T1 Rentals, were also distributed to attendees. Music blasted and kids happily roamed the field. At the end of day, many attendees united and bonded for the love of the sport.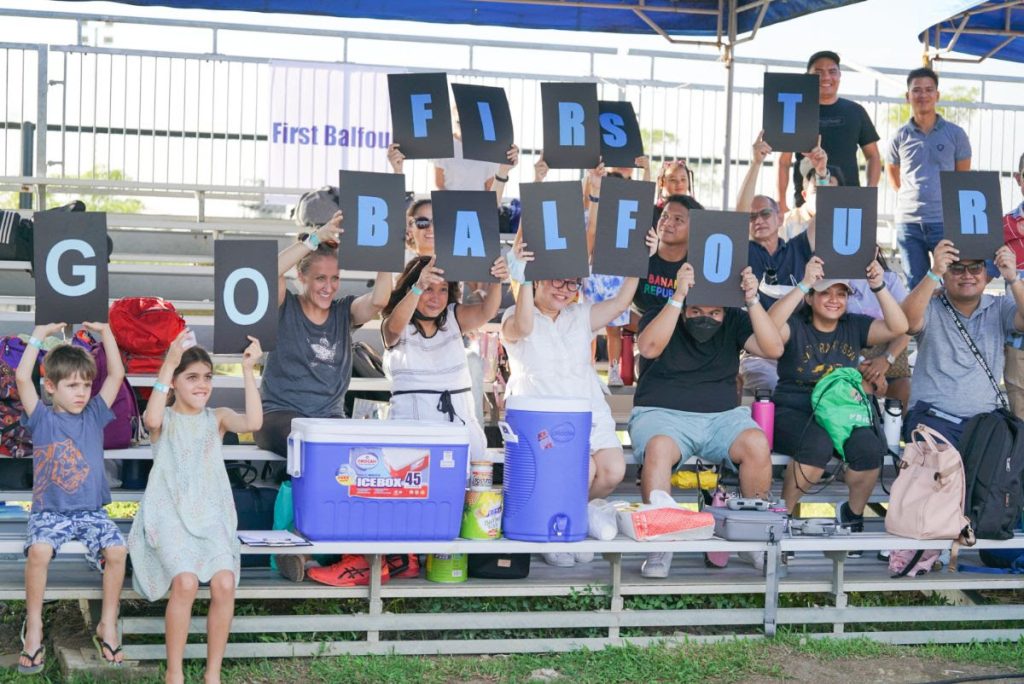 Playing for a decarbonized and regenerative future
In recognition of the companies' participation and in an aim to promote the Group-wide mission of forging collaborative pathways for a decarbonized and regenerative future, Philippine native tree seedlings were planted under the name of each participating football team. Through the sponsorship of T1 Rentals, species of kalantas, dao, malakatmon, thick leaf narig, ipil, and supa were planted at the EDC BINHI Nursery in Antipolo through EDC's Binhi Communitree.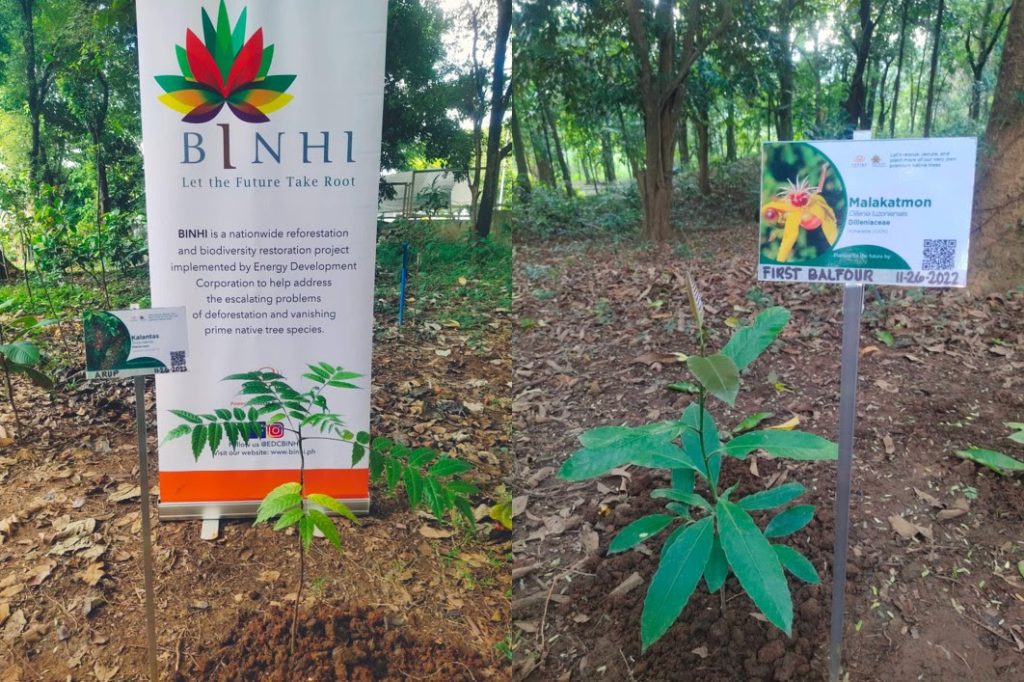 For more photos of the football tournament, visit our Facebook page here. We would also like to thank Prestige Union Football Club (PUFC) for taking the time to note and compile the statistics of the team. You may see the bootcamp report here.
Once more, congratulations to the First Balfour Football Team!